Tailor-Made: Levi's® Meatpacking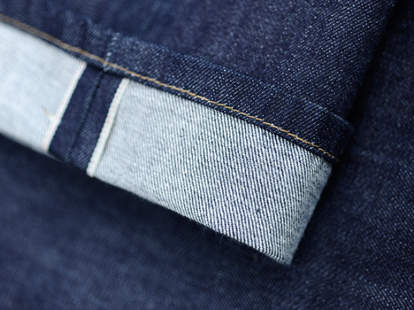 The Levi's® brand understands that a little customization goes a long way. That's why the denim deities' Meatpacking location has pulled out all the stops to offer a shopping experience so personalized, you'll feel like you're looking into a mirror, and not because you look exactly like a retail boutique. Visit, and you'll encounter expertly trained staff with high IQs (Intellijeans Quotients), plus special collections from Levi's® Vintage Clothing, Levi's® Made & Crafted, and other goods produced in partnership with established and emerging designers and artists. All in all, most of what's snugly nestled on their shelves cannot be found at any other Levi's® location in the city, and every pair of jeans is super eager to lend your lower half a little modesty. Also unlike other locations, the Meatpacking store offers exceptional tailoring, and if you bring in this email between March 29th and April 12th, you'll score free basic hemming on any pair of Levi's® you purchase or a longtime resident of your wardrobe -- an offer that's nothing to hem and haw over.
Head on over to W 14th St between 9th and 10th Ave, and let the Levi's® crew's 159-year-old stonewashed story charm the pants right off of you -- so that they can replace them with an expertly tailored pair of Levi's® brand jeans.