Because FiDi lunching options are generally pretty harrowing, it might make sense to stop by... um... well... Harrow: a shiny new steeped-in-deliciousness lunch spot from two Ferry Building vets who've conjured up a farmhouse aesthetic (worn white brick walls, vintage chicken coop lamps, hand-stained oak paneling), and brought in enough high-tops to make the cast of House Party 2 jealous. Head there to munch on:

Slow Roasted Pork Sandwich: Using more types of pork than the Kama Sutra, this bread-hugged meat-wich places three pig parts (belly, shoulder, and cracklings) on a ciabatta roll along with apple-carrot slaw, cilantro, fresh jalapeno, pickled onions, and ground mustard.

Local Mac 'n Cheese: This extra gooey dish taste-gasms you with bechamel, Rumiano cheddar, Bellwether Farms Carmody, Vella Mezzo Secco, and bread crumbs, the appropriation of which's gonna seriously ruin Hansel and Gretel's day.

Roasted Chicken Leg: This Viking-approved hand-held is done in a preserved lemon & sage rub, and served beside a warm bread salad w/ Della Fattoria bread, frisee, pomegranate, and pan juices, or what really gives Tinkerbell "happy thoughts".

And because you aren't opposed to drinking on your lunch break, Harrow's hoping to add local beer/wine (and a happy hour!), but only if they Kid 'n Play their cards right with the ABC.
Recommended Video
Get Parisian-Style Crepes in the Middle of Manhattan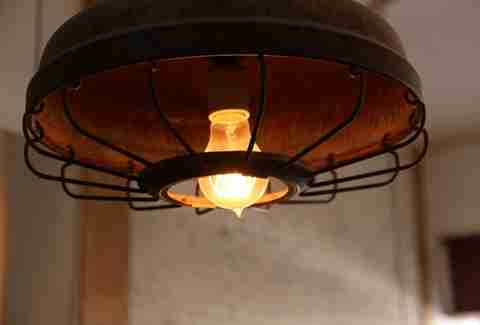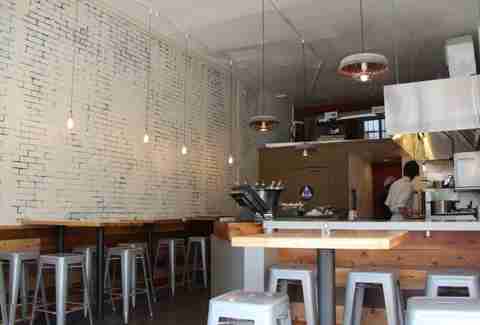 Previous Venue
Next Venue
Venue Description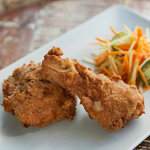 1. Harrow
357 Kearny, San Francisco, CA 94108
This great Financial District lunch spot has a rotating seasonal menu with a plethora of options for vegans, vegetarians, and serious carnivores. Harrow is great at sandwiches and salads, which run about $11, but also offers larger entrees like braised greens and roasted salmon. This place packs up fast for lunch, so if you can snag a table along the exposed brick walls, treat yourself to an array of different menu items.