Because your Coed Naked Basketball tees should no longer be the nicest things you own, you need to class-ify your wardrobe this Spring, which is why we asked the professors of sartorial arts at Mario's to put together a look that's loaded with fresh takes on style standards, and so damn handsome, Brad Pitt asks it to take pictures with him.

And in order to ensure you don't miss a thing, we've broken down all elements of the outfit in detail in a slideshow, which you should check out now.


Recommended Video
Hopsy Gives You Fresh Beer From the Tap in the Comfort of Your Own Home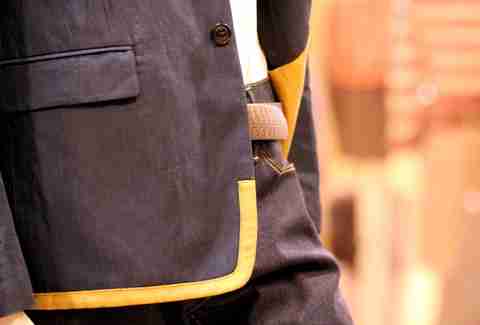 This cotton/ramie take on the classic blue blazer boasts gold contrasts at the hem & under the collar.
All your other white shirts will be jealous of this one's subtle, and Spring-appropriate, paisley-esque pattern.
Only available in 14 stores worldwide, these raw, selvedge denim pants feature the aforementioned slim fit without looking shady.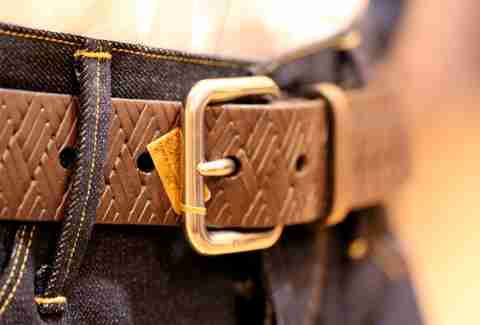 Cinch your waist with this simple, classic, subtly patterned brown leather number.
Handcrafted in the PDX, these suckas come in European Walnut, or (as shown) Zebrawood, which really grows on you. If you're a male Zebra in heat.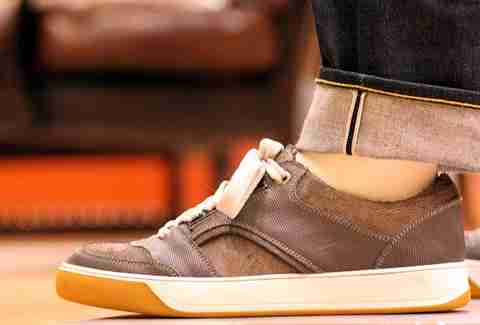 Like Brian Scalabrine, this extremely high-end sneaker's been "bench made" in the same way as a handcrafted dress shoe.
All pieces are available at Mario's.