The holes that dreams are made of
Dramatically expanding the notion that art is better on the green, Arthouse and AMOA have transformed the pristine landscape of the Laguna Gloria into a par-34, nine-hole course populated with defecating giant rodents, vandalized clown faces, and infuriatingly undulating laser-cut plywood.The marriage of sport and art (spart!) came together with help from local artists like Thoughtbarn, Okay Mountain, and Boozefox, who took obvious inspiration from their namesake, the ultra-sexy John Daly. Before you go, get the lay of the course with this slideshow.
...it's all about beers. No, geometry.
Also like a pool table...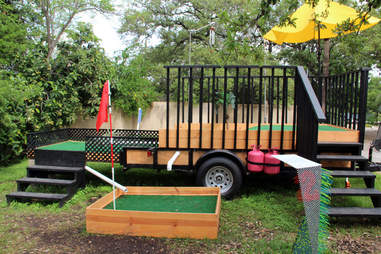 You know what else is reconfigurable?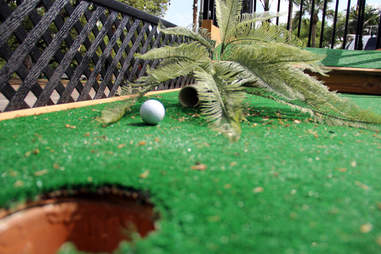 Spiraling wood surrounds the green...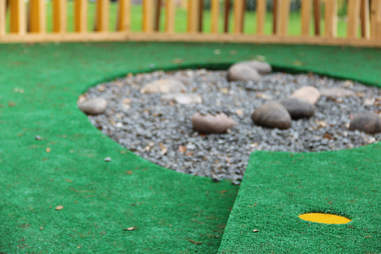 ...even as Tiger's spiral has stopped. He won something! You didn't hear?
In reference to Wade's 1976 Laguna Gloria installation which featured live chickens...
...but feel free to bring a prostitute.
These teenagers are too young for the bar but too old for the playground...
...and clearly hate Billy.
Offering three distinct paths...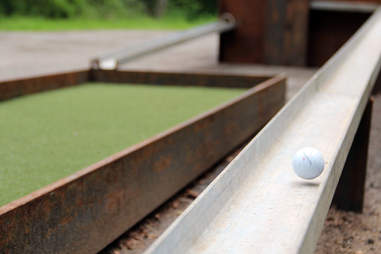 ...as opposed to the actual Golf Channel, which can only lead to a nap.
An entire class of biology students was supposedly consumed by this rodent hybrid...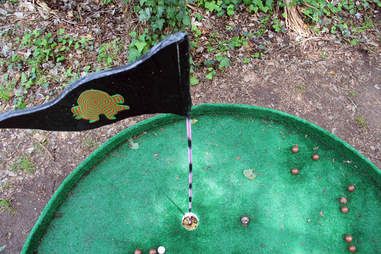 ...though even the smallest children should make for bigger poop than this?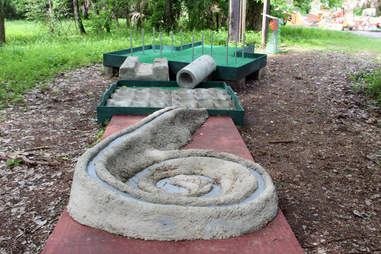 UT art students riff on the world's most famous public sculptures...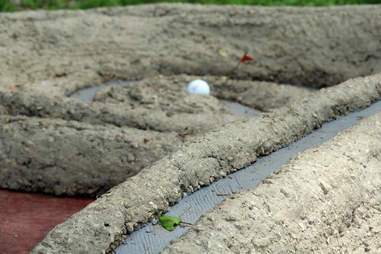 ...while you spend five seconds wondering what they are before resuming play.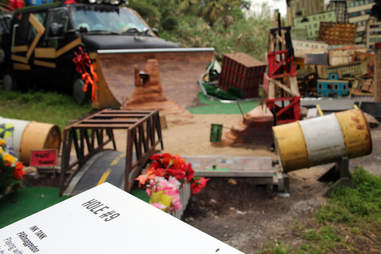 Is this the end of mini golf as you know it?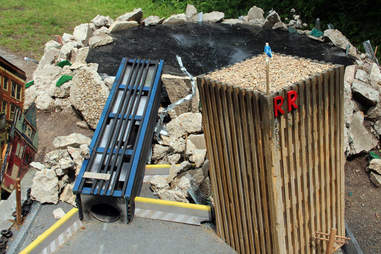 Well, it's at least the end of that ball.