Voted the "Thing From England I'd Most Like To Bite Into", Pippa Middleton's butt Hakkasan's next-level Chinese comestibles earned their Michelin-starred stripes in London before heading off to Miami's Fontainebleau, but NYC's finally getting its own palatial outpost. Vibe-wise, the occasion-worthy digs look like they belong to the club-hopping boss of the aquatic Triad, with a signature "deep blue color scheme", rooms and booths separated by elaborate latticework, bird-embroidered banquettes, and an "elegant bar", which has also been raised by Pippa Middleton's butt.

Designed by an exec chef who's spent time in the best Chinese spots from Moscow to Bangkok, new dishes will be resplendent with "local flavors [and] influences", but you can still sample fame-garnering plates of stir-fried black pepper rib eye with Merlot, and roasted silver cod w/ Champagne & Chinese honey (also a Hollywood sequel cancelled when it turned out the only language Jessica Alba's fluent in... is body language).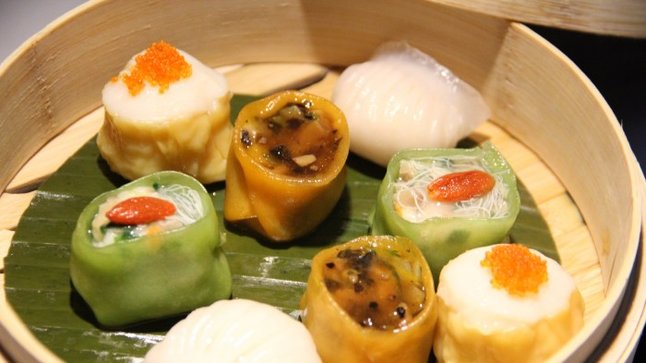 They're also bringing along their renowned dim sum program and its tea smoked ribs, wasabi prawns, crispy pork belly, caviar-smothered dumplings, and black truffle buns, though if anyone tells you they taste like ass, it's probably just because they belong to the 40% of the population with a heightened sensitivity to the fungus's high levels of androstenone.

Because NY loves its liquor, they're adding Irish whiskeys to their ultra-deep list of Scotch ($1000 Macallan Fine and Rare 1950, anyone?), and more than 40 signature cocktails (The Plum Sour = Yamazaki 12yr, plum shochu, egg white) now include tweaked classics like a Smoky Negroni made with a Grand Marnier smoke infusion, suggesting smoking infusions aren't just for the Royal Family anymore.