Minimalism. That's it, that's the whole lede.
Anyway, if you're into said aesthetic, check out Sarabi Studio: started by a few dudes who wanted to create furniture pieces "that turn heads and make a bold, minimal statement", it just dropped a selection of works at Bobby Berk Home in the Design District, which employ everything from reclaimed hardwoods to massive pieces of steel, which will be far more worth the money than the Shaq movie, which was a massive piece of something else.

What started their designs, these Industry Linear Benches and stackable tables are hand-cut entirely out of stainless steel and can be picked up in about every color imaginable, except In Living, as they don't Carrey those.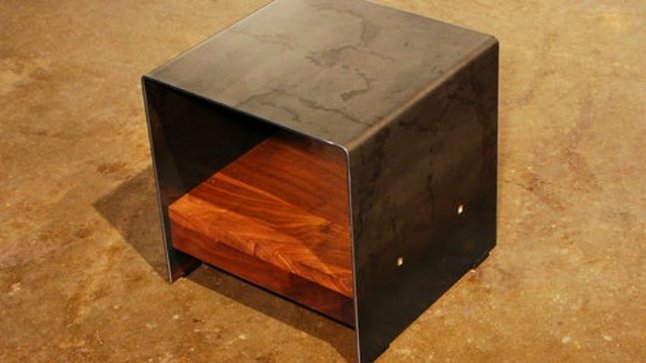 Pieced together from hand-cut walnut and steel, these suckers can be used for either a sexy nightstand or as end tables, also the mission statement of most high-flying pro wrestlers.

Seriously, who the hell even uses filing cabinets anymore... what is this, Working Girl?? Clearly the Sarabi dudes agree, as they've transformed said '80s office equipment into a planter and slapped graffiti on it, which is good. Yes, that was more minimalism.