Instead of bombing his way to the Bronx, the ever-inquisitive Karl hopped off at each stop, discovering everything from a dentist advertising "Gas Administered", to lots of stuff he can't remember, because of that dentist.
Recommended Video
This Enchanted Speakeasy Takes You Through a Revolving Door Back to the 19th Century
In honor of America's Pastime, Karl's first stop was...The London Candy Shop. Not a great start, but thankfully, he's about to redeem himself...
...with an old-fashioned hot dog! Wait, is that a Fro-Yo in your other hand? Things can only get better at 103rd.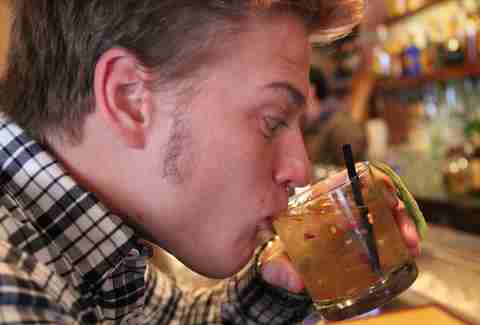 Ahhh, a refreshing blend of tequila blanco, cactus, red peppers, and fresh jalapeno. Onwards to 110th!
Is that a giant sangria, or is Karl just krazy small? There's only one way to find out...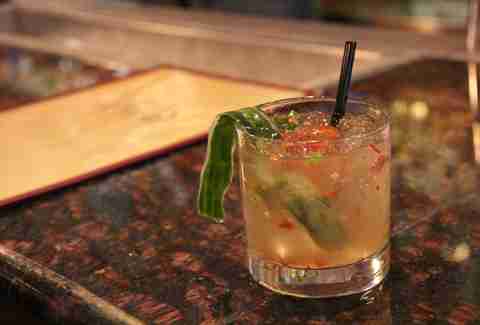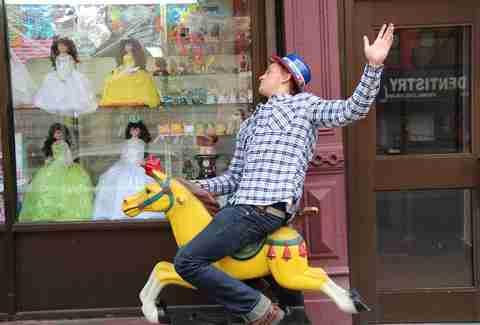 ...by having him ride a plastic street horse with great dignity! Fun, but not as fun as 116th St.
Shockingly, these were the only "fresh trees" Karl could get his hands on. But he did find some nitrous...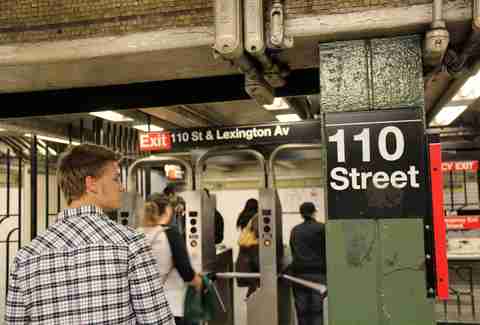 After a two-day cavity bender, it was time to move on to 125th, where Karl found a bit of Harlem history.
Sugar Hill is brewed right around the corner. Possibly by a gang. Everything's coming up Karl!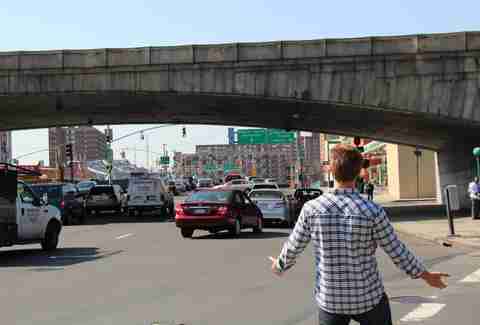 Oh no, we suck again! Get back in the subway and head to 149th!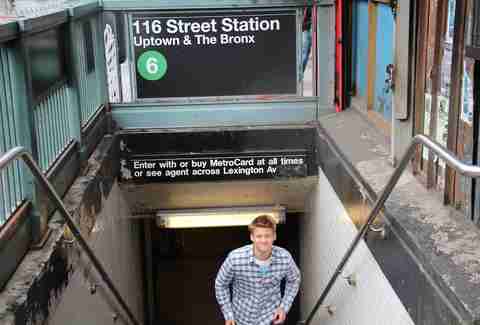 Karl decided to expand his payroll, signing on a free agent lobster. Quick, get him to the stadium before he turns out to be really old!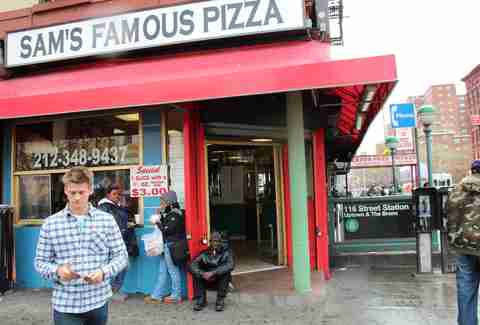 Like an A.J. Burnett fastball, Karl's trip up to Yankees Stadium was a certified home run.