Quite possibly the awesomest basement party not involving a Sega Saturn and a 3DO (man, Kevin's parents are so cool!), Russian-born Jelsomino has tucked itself beneath the Dream New York, and'll blow your mind more than a year's supply of Kevin's dad's Playboys ever could with its insane mash-up of club, karaoke & burlesque elements. If you've ever been trapped in a wealthy rock 'n roll fanatic's opulent wine cellar, you live a weird life, and already know exactly what to expect: chandeliers, leather banquettes loaded with buckets of ice & flutes, Saturday Night Fever-style light-up stages, and a bar lined with director's chairs sporting names like Hendrix, Joplin, and Mercury, though they probably won't let too many fat bottomed girls through the door. The main draw's the unheard-of-bonkers karaoke, but to partake, you have to reserve an extremely-bottle-ready table by one of the stages, then peruse the personal, song-loaded iPad they deliver. Once selected, prepare yourself, because the highly trained backup singers & dancers who've been delivering Tina Turner-level performances all night will wrap you in their dulcet embrace, and simultaneously distract from your bottle-shattering performance with a Step Up 2: The Streets-level choreographed dance. But wait, there's more! In addition to stocking enough bottles to get anyone's Journey wheels turning in the sky, there's a tight cocktail list from an Apotheke alum, meaning cilantro-infused martinis, and a mix of Beluga Gold Vodka & dry vermouth that's finished with Osetra caviar, the only suitable choice if you're actually a Playboy from the '70s.
Recommended Video
The 5 Healthiest and Unhealthiest Orders From Your Favorite Fast Food Joints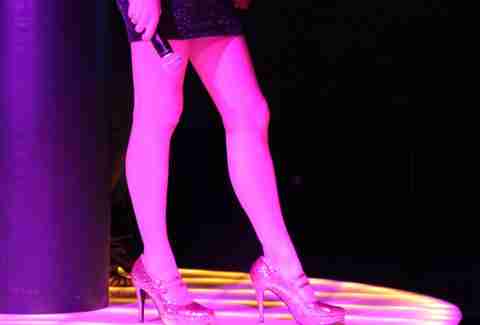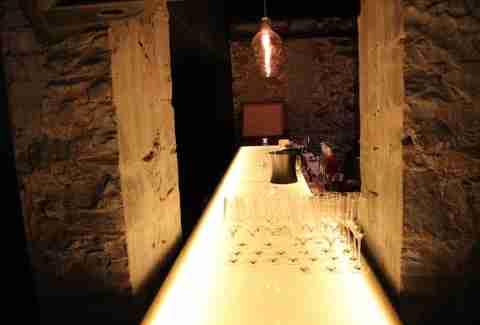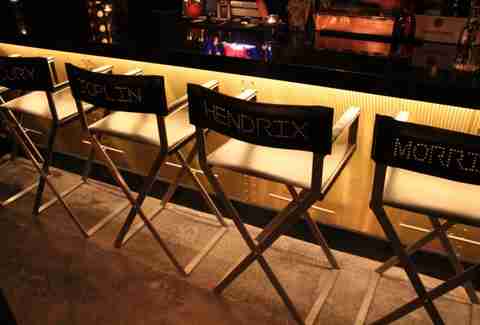 Previous Venue
Next Venue
Venue Description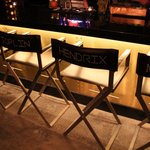 1. Jelsomino
204 W 55th St, New York, NY 10019
Jelsomino is working hard to change the karaoke scene and bring some prestige and class to it. By avoiding the typical dive bar atmosphere, they've managed to create a karaoke joint within an upscale nightclub space that's full of impressive lighting effects, sound systems, and -- get this -- a totally legit crew of make-up artists and backup singers. Sure, you may not sound like Mick Jagger, but at least you'll look something like him while you're butchering "Sympathy for the Devil."