If you get stoned and sing all night long, people won't take your 2nd career as a political pundit very seriously, but that's okay, because family traditions are very important. Carrying on his own family's tradition: the man behind Carbone's Fine Food and Wine, a 50-seat counter-service diner/deli/grocery that was modeled after the one his grandfather and great-grandfather ran for decades not far from Times Square. Check out their chalkboards for goods like:

Sandwiches: Be a hero with a chick parm, meatball, or "hot Italian beef"; then panini out with numbers like fennel salame & fontinella, and their hot-sauced porchetta/ham/spicy pickle/provolone Cuban, or as Ozzie Guillen calls it, "a sandwich the media took out of context".

Meat: NYC standby Salumeria Biellese supplies the finochietta and hot coppa, while Iowa's La Quercia is shipping in heritage prosciutto (Americano, heirloom rosta & acorn) and speck. Meanwhile, Chef Jonathon Neitzel grinds out housemade Italian & fennel sausage, mortadella, guanciale, pancetta, and lardo.

Pastas: Grab dried semolina (gemelli, radiatore, etc) or ready-to-eat options like spaghetti (w/ meatballs or bolognese), eggplant parm, and lasagna with tomato, cheese, spinach, and Sunday gravy, which, like a night out at Champps, involves lots of different meats.

Cheese: Force your lactose intolerance into sensitivity training with selections from Dallas Mozz Co (mascarpone & goat cheese), Bellwether Farms (fromage blanc), and Di Stefano (burrata), plus house mozz & ricotta and Argentinian aged provolone. You can tell your sawbones Beam and loved ladies put you in your condition, but he'll know it was the cheese.
Recommended Video
Orange Wine May Be the Rosé of Fall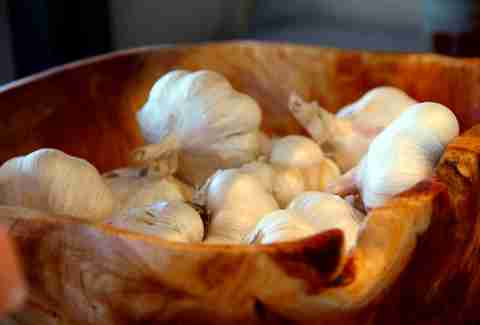 Previous Venue
Next Venue
Venue Description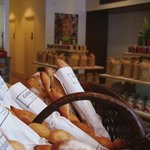 1. Carbone's Fine Food and Wine
4208 Oak Lawn, Dallas, TX 75219
Famous for its notoriously delicious (secret) meatball recipe, Carbone's is part Italian specialty food store, and part local lunch counter. The whole place is packed with gourmet groceries either sourced from small, high-end purveyors, or prepared in-house. The Dallas market is the ideal go-to spot for cooking provisions -- olive oils, wines, imported meats and cheeses -- while there are a battery of marvelously fresh options available at the deli counter as well. In addition to house specialties like hand-pulled pastas, and fresh antipasti, the counter serves hefty Italian sandwiches and pasta dishes, all made-to-order with the finest of Carbone's house-ingredients (this is your chance to order the meatball sub). While the joint is self service throughout the week, in good Italian form, it serves a massive sit-down dinner every Sunday night.