The decline of newspapers can really be traced back to two things: 1) the advent of nimbler, handsomer online email newsletter publications, and 2) their refusal to put cocktail bars in their basements. Finally addressing the latter, Local Edition, the newest member of the Rickhouse/Bourbon & Branch/Mr. Win Win's Broman Empire, opening tonight in the basement of the Hearst Building.

Setting up on the actual printing room floor of the Examiner, LE's interior is steeped in newspaper history (old-fashioned typewriters, printing presses, vintage newspapers, and the building's original giant clock) all laid out in one massive drinking room. They'll feature accessibly delicious cocktails, which you could read endless, hilariously-joked-upon descriptions of, or just click through to an illustrated guide of a night out at LE (with commentary from a fictitious, monocled, 19th-century newspaper baron, duh), assembled entirely by one of those nimbler, handsomer online email newsletter publications you've been reading so much about.
Great Scott! A hard day of owning lots of newspapers makes me thirsty for some libations. This place looks good.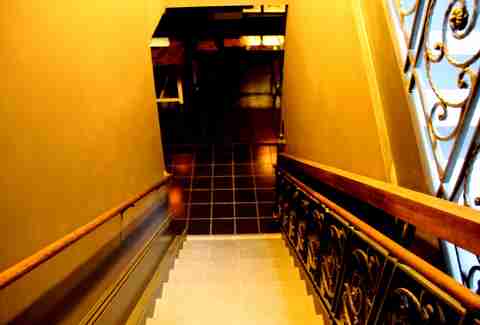 My skills of deduction have led me to believe that revelry must be coming from the printing floor in the basement!
What an absolutely delightful entryway. My, is that a 1895 Underwood typewriter?
By Jove, this entryway is positively chock-full of newspapers I probably don't own.
Now, just quickly 'round this bannister.
And all of them are from San Francisco!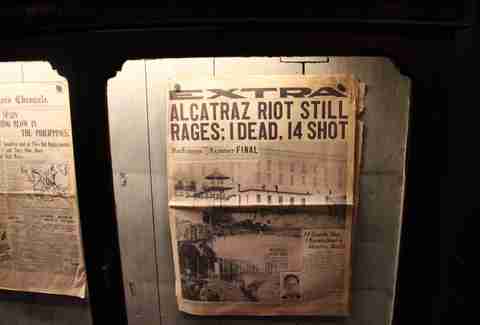 Riots on Alcatraz? How very uncouth.
Once you remove all the printing presses, it's actually quite pleasant down here.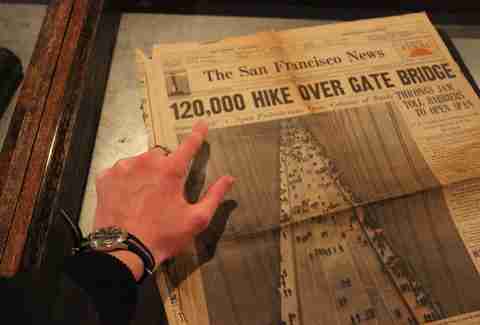 The first Bay to Breakers?
Being rich like I am, I do so love sitting up high, and this black leather stool will do swimmingly. What to do now...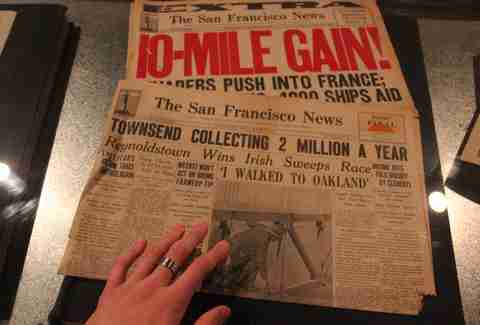 Good lord, why would anyone walk to Oakland? Or drive to Oakland, for that matter.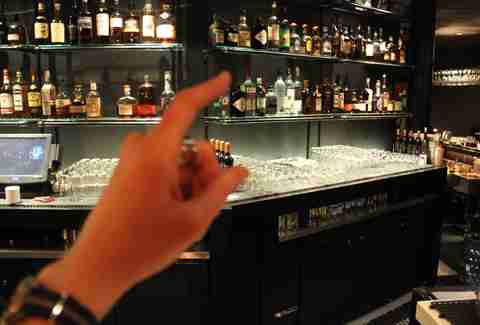 More typewriters, there seems to be some sort of theme going on here... ah yes, this used to be the Examiner printing floor.
Perhaps this Andrew Jackson bank note will help!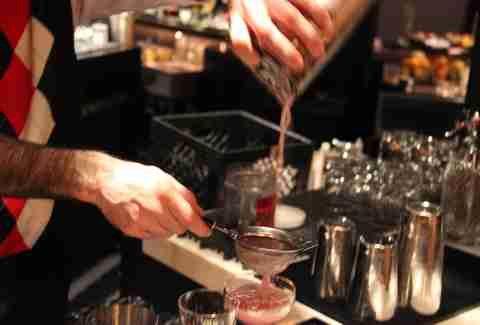 My good man, this Clover Club looks most intriguing. So naturally, instead of drinking it, I'm going to explore the establishment!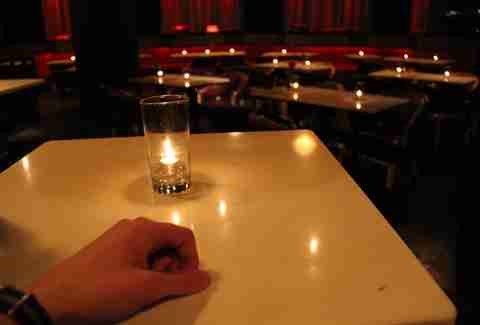 Oh, and these marble tables are absolutely dashing, but I feel like I'm forgetting something...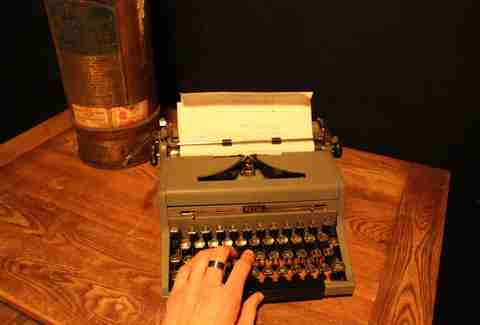 My four buxom secretaries have ones just like this.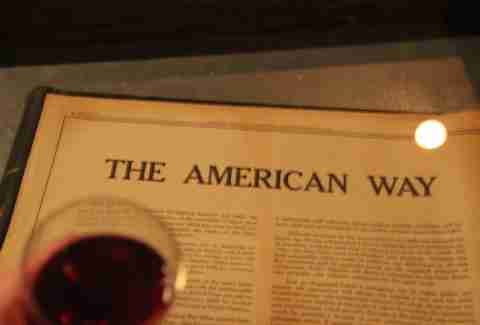 Why yes, sipping on whiskey and absinthe truly is The American Way.
Oh dear, they have booths here as well! I do so love a cushioned nook.
And with a tufted red leather smoking chair? I must try it out.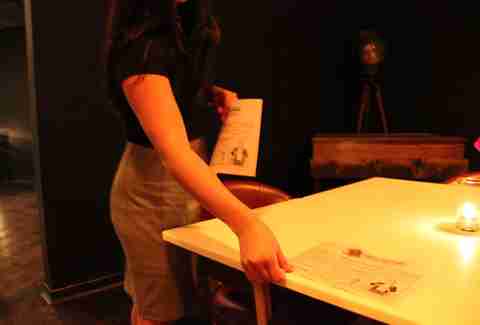 Ah, yes, the drink menu is again crucial to the evening. As are you, my delectable pet [growling noises].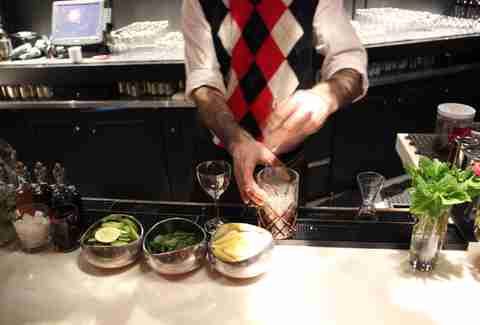 What a stirring concoction. That's also a pun.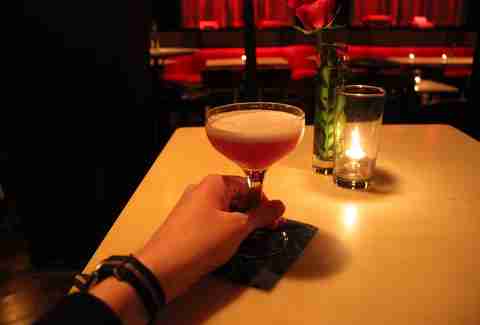 Perhaps I should explore the establishment a bit.
Here we have it: Remember The Maine.
Sweet sassafras, this is quite a comely piece.
Tell me, madam, do you accept lewd telegrams as gratuity?
I believe I shall have to break the seal. Here we are!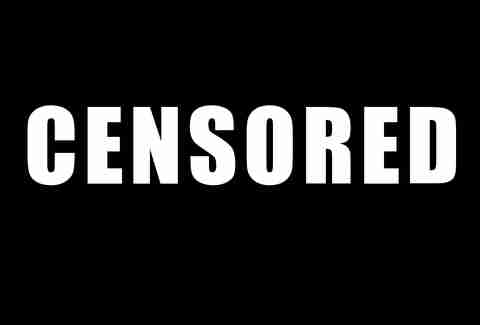 Much like the ship it's named after, this libation goes down quite easily. Time to end the evening and return to my modest 200-acre castle. Good show, Local Edition, good show!
Perhaps I should order from these ladies...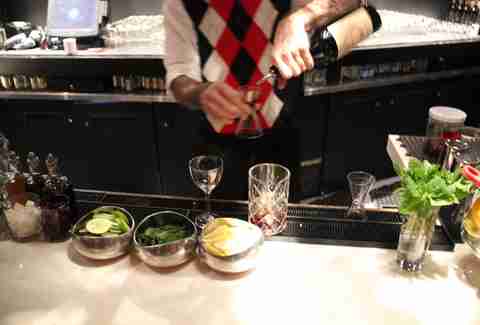 Oh dear, I believe I shall have to break the seal.
Soap, lather, wash under hot water, one one-thousand, two one-thousand...
Well, this is a predicament.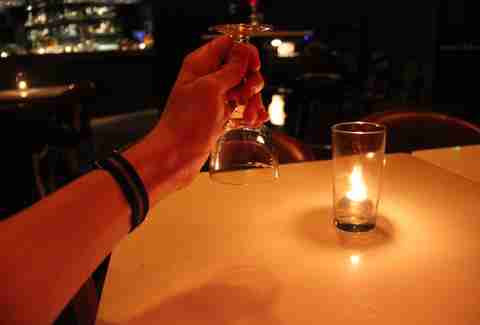 I suppose that signifies the end of the eve. Good show Local Edition, good show indeed.
Ahh, the good old days when comics weren't filled with lewdness like lazy, gluttonous felines!