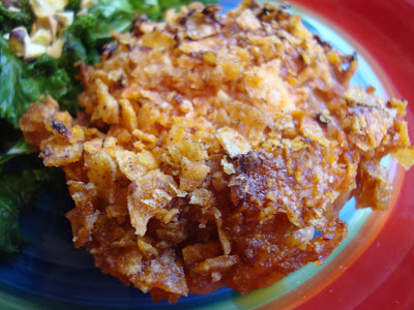 Ingredients
1 large bag of kettle chips
1 cup shredded cheese
1 bad frozen pulled pork
1 jalapeno, sliced
1 cup BBQ sauce
1 tomato, chopped
Sour cream
Instructions
Speak chips out across two large baking sheets.
Cover both trays with grated cheese, jalapenos, and pulled pork.
Heat in oven at 350 degrees until cheese is melted, approximately 10min.
Carefully slide one pile onto a plate and top with the other pile.
Cover with tomatoes and BBQ sauce.
Finish with a big scoop of sour cream.