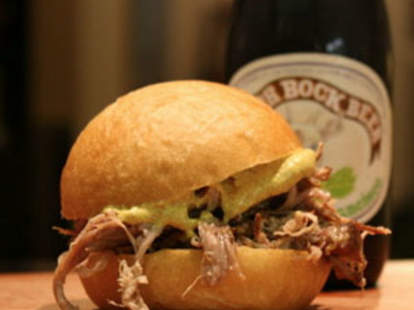 Ingredients
5 lbs pork butt
¼ cup Cajun seasoning
2 onions, cut into 4
2 heads of garlic, cut in half
2 oranges, cut into 4
6-pack of beer (2 for the chef, 4 for cooking)
Slider buns
Instructions
Cut port into 1lb chunks and season with Cajun seasoning.
Heat a cast iron skillet on med-high heat, sear the pork shoulder, and set aside.
Add onions and garlic to the skillet until caramelized, then put shoulder back in the skillet with oranges and beer, then cover.
Put into a 275-degrees over and back until pork is tender (about 3 hrs.)
Shred the meat when finished, strain liquid, and serve on a soft roll with mustard (Creole recommended).