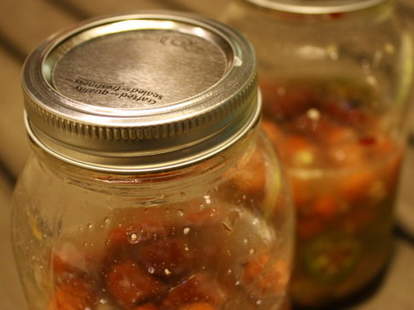 Ingredients
2 packages of pre-cooked sausage (cocktail franks/Lit'l Smokies)
1 onion, sliced
1 jalapeno, sliced
For the Brine
3 cups vinegar
1 cup water
2 Tbsp brown sugar
1 Tbsp salt
3 cloves of garlic, crushed
3 Tbsp pickling spice
Instructions
Put the brine ingredients into a pot and bring to a boil, then let it simmer for 10min.
Slice the onions, jalapenos, and sausages, place them in a 4-quart jar, pour the bring in the jar when it's ready, and let it sit on the counter until t has cooled.
Put it in the fridge—it's the best if it sits for a day or two and only gets better over time.