Alberta Substation's named after the aliens who helped Bill & Ted building's former tenant, the Northwestern Electric Co., and has been restored to look the part thanks to old-school chandeliers, gigantic cathedral-style windows, power-station insulators on bare-brick walls, and a high-voltage rack, which is unfortunately an antique meter with all sorts of knobs, and not a Kelly LeBrock created by two of them. The centerpiece is a seven-tier mirrored bar that the 'tenders need a ladder to access (strongly consider splurging on top shelf-ers like Thomas H. Handy and William Larue Weller when the mixologist is hot) in order to pour cocktails like the spicy Station Michelada, the rum & honey Knee Jerk, and the vodka-filled Moscow Mule, or what Ivan Drago used to smuggle his steroids into the US. The food menu hits a wide swath of styles ranging from Angus top sirloin to pork belly confit, grilled mahi, and sandwiches like the smoked pork chop and the turkey/ bacon/ spinach My Sara, which will make you smile even though the bread isn't made with Oates. The huge back patio is perfect for weekend brunch or weekday happy hour, which includes Korean tri-tip tacos, mahi cakes, oyster sliders, and popcorn crayfish, which are just fried crayfish, as it would take some seriously Weird Science to physically combine the two foodstuffs.
Recommended Video
Potato Skin-Breaded Queso Balls Will Make All Other Apps Obsolete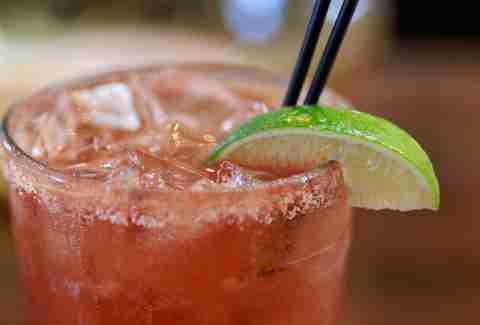 Previous Venue
Next Venue
Venue Description
1. Alberta Substation
2703 NE Alberta St, Portland, OR 97211
Named for the building's former tenant, the Northwestern Electric Co., AS has a great vintage-y feel to it thanks to some old-school chandeliers, cathedral-esque windows, and power-station accoutrements all over the place. On top of that, they've got a cocktail menu that's got drinks like the Electric Chair (dark rum, lemon juice, egg white, and cayenne), ten rotating beers on draft, and a brilliantly all-over-the-place food menu with dishes like lobster bisque, hickory-smoked ribs, Korean tri-tip tacos, and smoked pork belly burgers.