Once a player turns your fantasy season into a nightmare like the one poor Jon's having up there, you should absolutely change your overly optimistic team name to something appropriately miserable. Here're some prime examples of that excruciating-but-kinda-fun process, using some all-time great fantasy killers

The Victory Guarantor: Chris Johnson Fantasy Name: CJ2KO Rationale: 2000+ rushing yards and 16 TDs will knock everybody out. Nightmare Name: Chrisappointing Rationale: 1364 rushing yards and 12 TDs will only knock some people out. 1047/4 only knocks out Peter McNeeley

The Surefire Comeback: Larry Johnson Fantasy Name: Yards Per Larry Rationale: LJ is too good not to come back strong. Nightmare Name: Three Yards Per Larry Rationale: LJ was not too good not to come back strong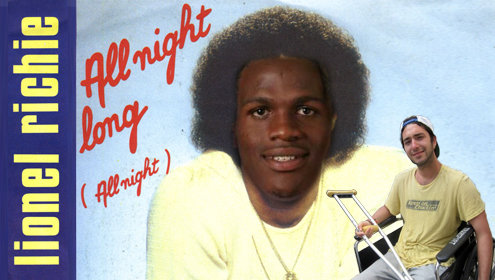 The Devastating Injury:
Jamaal Charles
Fantasy Name:
Jamaal Night Long
Rationale:
Jamaal Charles' explosive numbers will have you singing "Tam bo li de say de moi ya/Hey Jambo Jumbo/Way to parti o we goin'/Oh, jambali/Tam bo li de say de moi ya/Yeah, Jambo, jumbo!"
Nightmare Name:
JamACL Charles
Rationale:
It's not his fault, but it's still incredibly painful. For you. And your fantasy team
The Looked Amazing in Limited Appearances Guy:
Kevin Kolb
Fantasy Name:
Kolb as Ice, narrowly beating out Kevin Sent
Rationale:
"He's the first QB in NFL history to throw for 300+ in his first two starts, and now he's throwing to a little guy I like to call THE BEST RECEIVER IN THE NFL. Also, Foreigner is totally underrated."
Nightmare Name:
Kevin and Hell, narrowly beating out How Can Kevin Kolb Suck This Bad?
Rationale:
You now hate Foreigner
The Biggest Bust Ever, Including Probably Man-Bra Size:
JaMarcus Russell
Fantasy Name:
Do The Russell!
Rationale:
Anyone who can throw a ball 70 yards off his knees is clearly the real (Van) McCoy
Nightmare Name:
Russell and Blow
Rationale:
If the Raiders/fantasy owners had done their homework, they would've discovered Terrence Howard was actually a better pro QB prospect. So was Anthony Anderson, for that matter
The Second Year Bust:
Steve Slaton
Fantasy Name:
A.C. Slaton
Rationale:
His freakish athleticism makes everyone else on the field look like Screech.
Nightmare Name:
Moats from the Underground
Rationale:
Because the most promising all-around back in the league fumbled 800 times and got beaten out by Ryan Moats. And because you want everyone to think you read Dostoevsky, which is a weird lie to tell a bunch of guys in a fantasy football league
The Actually Over-the-Hill Gang:
2011 Pittsburgh Steelers Defense
Fantasy Name:
Order of the Smith Lords
Rationale:
Sure Aaron Smith gets hurt all the time but he's the heart and soul of a defense that was the fantasy world's best in 2010.
Nightmare Name:
Step PUP 2: The Streets
Rationale:
Aaron Smith got hurt again. So did everybody else who sacked quarterbacks, intercepted passes, or recovered fumbles -- basically this D was like a Step Up sequel Channing Tatum barely appeared in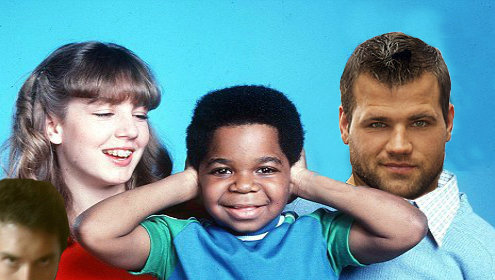 The Madden Cursed:
Peyton Hillis
Fantasy Name:
The Hillises Have Eyes
Rationale:
The 2nd coming of John Riggins will tear apart defenses like a savage hill mutant, which he might actually be, since he's from Conway, Arkansas.
Nightmare Name:
What You Talkin' 'Bout, Hillis?
Rationale:
The dude just flat-out disappeared, like Different Strokes' Todd Bridges did during the years he was shooting drug dealers and stabbing guys with kitchen knives
The Perpetual Disappointment:
DeAngelo Williams
Fantasy Name:
DeAngeLo-Mein
Rationale:
After a season riddled with injury, this talented player is as hungry as a guy who had Chinese food four hours ago.
Nightmare Name:
It Puts the DeAngelotion in the Basket
Rationale:
DeAngelo Williams will throw your fantasy season in the bottom of a well
The I'm-Gonna-Out-Guess-Everyone Guy:
Chastin West
Fantasy Name:
Chastin West Coast Offense
Rationale:
"Blaine Gabbert has to throw to somebody, and this kid's 5 inches taller than Mike Thomas."
Nightmare Name:
Chastiny Belt
Rationale:
Apparently Blaine Gabbert doesn't have to throw to anybody, because Chastin West is not scoring.