Amazing things you don't even know you need yet
The big game doesn't start with the referee's whistle; it begins the second you set foot on the parking lot's asphalt, and it's all about having tailgating supplies that make the other guys' tailgating supplies look better-suited for a nice picnic in the park. Obviously, robots should be involved. So, bowl over the competition with these special, special items, all of which will be considered must-have essentials in the very near future: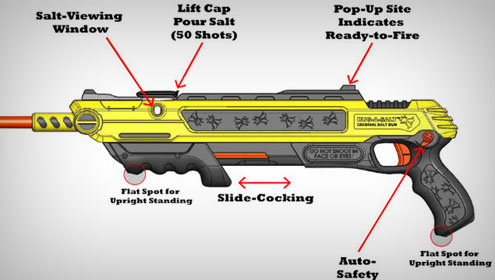 Item 1: Fly S.W.A.T.terTake aim at harassing flies with Bug-A-Salt, and decimate them with a 50-pinch blast of the same stuff you put way too much of on your French fries.Get 'em before they hear "Shoo", with this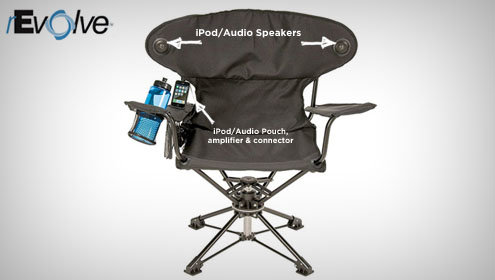 Item 2: Evolve Your SittingFoldable into something that slings over your back, the rEvolve Chair has 360-degree swivel capacity and an MP3 dock that connects to speakers built into the headrest, so you won't hear when people tell you "Stop swiveling around."Check it out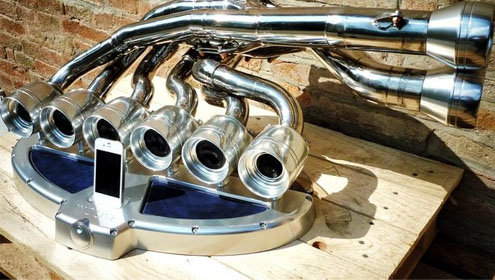 Item 3: Muscle Car SoundOne-up not-even-rocking-enough-to-make-people-think-twice-about-knocking sedan speakers with the iXoost docking system, whose speakers resemble hot rod exhaust manifolds.You now have no iXcuses for lousy parking-lot sound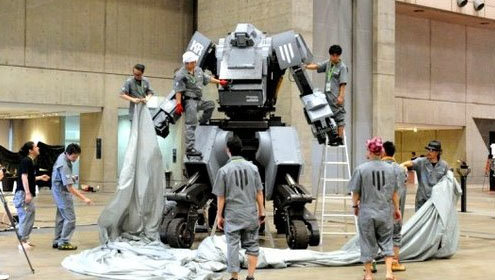 Item 4: Gun-daaaaaaaamnGot $1.4million, and want to look maximally imposing while airing out the pigskin? Then drop it on KURATAS, a five-ton, 13ft-tall robot you crawl inside of to control. It's actually terrible at throwing footballs, but it does come with a shoulder launcher, so imagine the possibilities.Suit up, here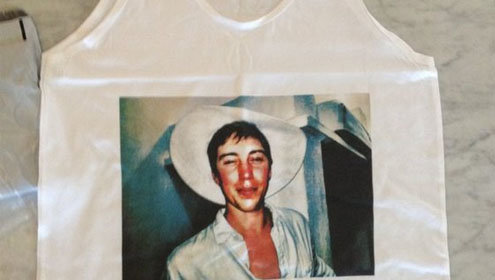 Item 5: "My eyes are down here"Why don a replica of a player's jersey, when you could wear their grimacing mug on your chest, and show off your massive (or at least somewhat toned) triceps, with a custom Mantank?This is a move for the bold, and the bicep-full. Make it here.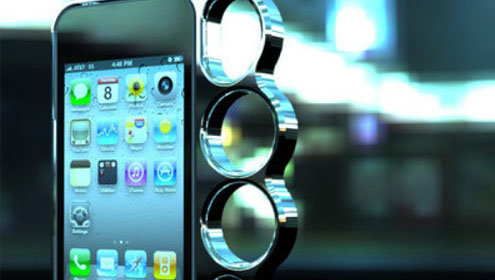 Item 6: Street-SmartphoneAs you're making your inevitable last-minute Fantasy adjustments, the Knucklecase will let everybody know you're not a man to be messed with. Kind of. Not really. But still, it looks really cool.Dial one up right here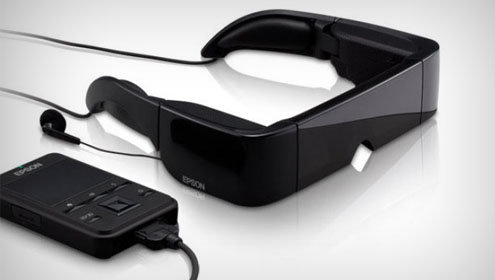 Item 7: Face-Mounted AwesomenessLooking like a pair of sunglasses either stolen from the future or from a very old person, the Moverio BT-100 features special see-through tech allowing you to watch flicks, stream, Internet, etc, while "experiencing the real world", so you can watch gameday previews while pretending to be asleep, or catch old Friday Night Lights episodes without obscuring your clear eyes.The future is here, and it's ready to entertain you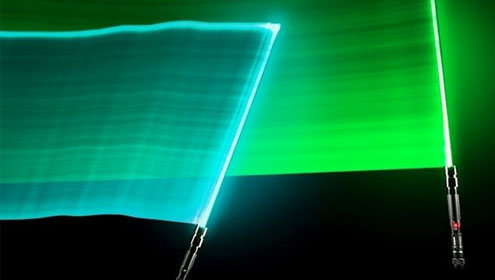 Item 8: Tontons BewareWhile the rest of the lot's idly playing cornhole, you'll be battling with LaserSabers: glowing 32" polycarb blades that look pretty much exactly like the secondary weapon of the Jedi knights (primary weapon = the mind, which you won't really need if you're just playing with toys before a football game).Scare off the nerf-herders with one of these