The Total Tailgate Domination Guide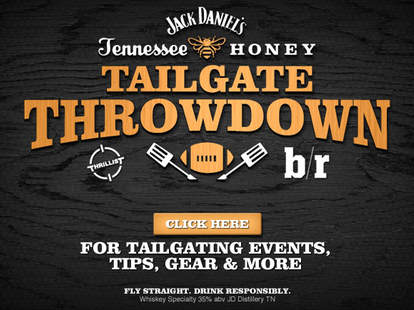 The big game doesn't start with the referee's whistle; it begins the second you set foot on the parking lot's asphalt. That's why Thrillist teamed up with Bleacher Report to contribute these next-level supplies to the Jack Honey Tailgate Throwdown Hub. Bowl over the competition with these special, special items, all of which will be considered must-have essentials in the very near future
Item 1: Fly S.W.A.T.ter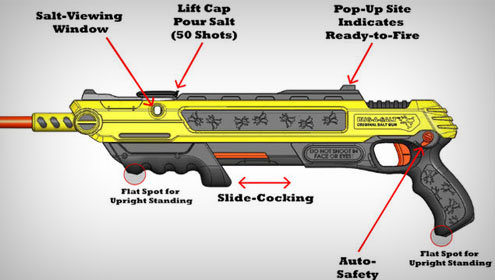 Take aim at harassing flies with Bug-A-Salt, and decimate them with a 50-pinch blast of the same stuff you put way too much of on your French fries
Get 'em before they hear "Shoo", with this
Item 2: Evolve Your Sitting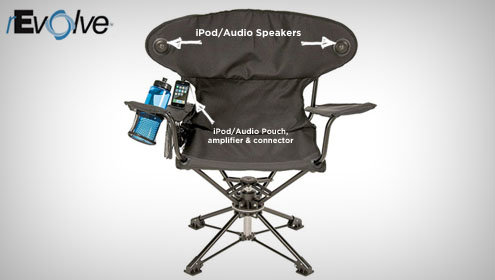 Foldable into something that slings over your back, the rEvolve Chair has 360-degree swivel capacity and an MP3 dock that connects to speakers built into the headrest, so you won't hear when people tell you "Stop swiveling around.
Item 3: Muscle Car Sound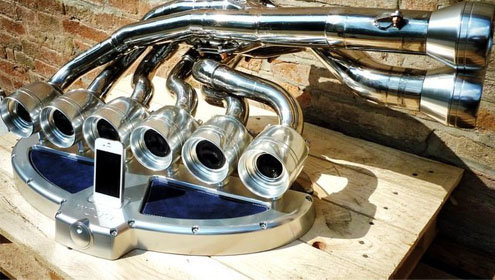 One-up not-even-rocking-enough-to-make-people-think-twice-about-knocking sedan speakers with the iXoost docking system, whose speakers resemble hot rod exhaust manifolds
You now have no iXcuses for lousy parking lot sound
Item 4: Gun-daaaaaaaamn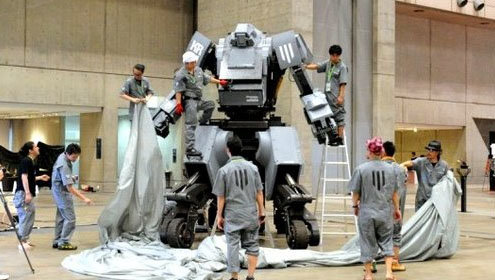 Got $1.4million, and want to look maximally imposing while airing out the pigskin? Then drop it on KURATAS, a five-ton, 13ft-tall robot you crawl inside of to control. It's actually terrible at throwing footballs, but it does come with a shoulder launcher, so imagine the possibilities
Suit up, here And that's only the first half of the Total Tailgate Domination Guide. You didn't think we'd forget about lightsabers, did you?