Get tickets to an unforgettable 4-course feast, mixology, live music, and art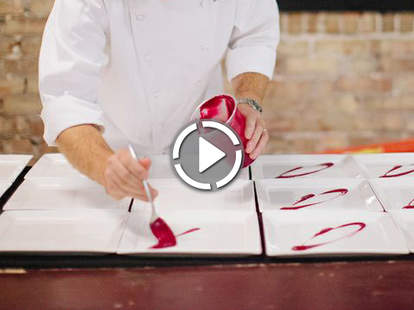 WHAT:Reserve your seat for the MasterCard® Priceless® Chicago Rock Your Palate pop-up dinner hosted by Director of Lollapalooza and owner of two Michelin stars, Graham Elliot (Executive Chef of Graham Elliot restaurant, g.e.b. & grahamwich). The evening inspired by Chicago's Rock culture includes:
A four-course, sit-down dinner by Chef Elliot.
Signature mixology by beloved Chicago bartender, Ryan Brignole (Beverage Director at g.e.b.).
A performance from one of Chicago's best-loved rock bands.
An on-site art exhibition of music festival iconography and album art.
WHERE: Lincoln Park's Floating World Gallery 1925 N Halsted St, between W Armitage & W Willo
WHEN: Tuesday, December 11th from 7-10
Join MasterCard® Priceless® as they thoroughly rock Chicago one more time. Space is extremely limited. Get your tickets today.