The Skis.com CEO picks the best new sticks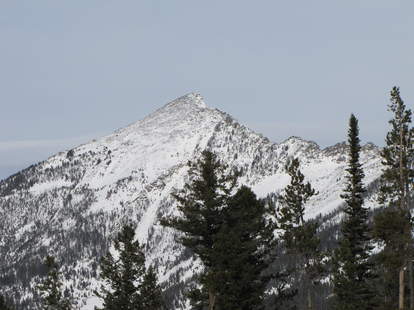 Skis.com CEO Steve Kopitz knows a thing or two about skiing. Actually he probably knows thousands of things, but because for some people ADD isn't just the only mathematical function they can do without a calculator, we got him to break down his five favorite skis for the new season by what gnar you'll be shredding
Groomed and Soft SnowRossignol Experience 83 Skis with TPX Axium 120 L BindingsKopitz calls these the "perfect East Coast and Midwest all-mountain sticks", citing their responsiveness and seamless edge-to-edge transitioning for short & medium radius turns. Recommending them for everything from hard pack to soft snow, he adds that their sidewall construction "makes them very stable at high speeds" -- yet, heeding the advice of Don "Mr. Downhill" Henley, "forgiving enough for an advanced skier who is ready to take their turns to the next level".
PowderAtomic Bent Chetler "I went skiing in Park City last year and was lucky enough to get a dumping of fresh powder. Just my luck, I had left my powder skis at home. With the Atomic headquarters only about an hour away, I called my friend Mike Adams, the President of Atomic. Mike brought out a bunch of skis, but the Bent Chetler was far and away my favorite. Named after Chris Benchetler, they have great float, felt very light under the foot and were extremely playful. Plus, they nailed it visually with the graphics." Lesson: always be knowing presidents of ski companies
ParkArmada AR7 Kopitz says that the naval fleet of the mountains is "perfectly responsive, has a great feel on rails, is soft enough to jib and butter, but still has tons of pop for booters and the pipe. I also love the throwback detail of the ten-year anniversary graphic that was on the original Armada ski.
Hard Pack Conditions K2 A.M.P. Bolt Skis with K2/Marker MX 14.0 Bindings "This is a top-of-the-line ski from K2 with their new ROX technology, perfect for hard charging skiers working with mostly hard snow." But Kopitz cautions that it's "not for the faint of heart, it takes an advanced to expert skier who's looking for something very stable that goes fast".
BackcountrySalomon Rocker 2 108"At 108mm in the waist, this is easily one of my favorite backcountry skis", says Kopitz of the planks that'd be Sammy Hagar's favorite if his hair were salomon-colored. "It's versatile enough for any unpredictable conditions you may encounter while out back, and with the Salomon Powder Rocker tip, it will float great atop powder but is responsive enough to shred through tight trees."