While you were busy making lists, checking them twice, and trying to find someone nice to get naughty with on New Year's, these nine sweet new spots (in addition to the bars and restaurants we already told you about) opened at the tail end of 2014. Get your 2015 off to a great start by checking them out at least once...
Recommended Video
'Mindhunter's' Holt McCallany Talks About His Favorite Serial Killers Over Tequila
Capitol Hill
Opened with hardly a day to spare in 2014, the "updated Chinese" spot's slinging everything from a seafood clay pot with all the bells and whistles (gulf prawn/sea scallop/black cod/preserved red tofu), to main courses like free-range Hainan chicken and Grilled Panga Boat Wild Prawns.
 
Eastlake
Opened in the old Hiroshi's space by the people behind Bitterroot, this counter service-style spot specializes in two things: beer (they've got no less than 48 taps) and sandwiches, including... waitforit!... a mammoth fried chicken leg & pork belly number w/ Swiss & arugula.
Capitol Hill
After a brief hiatus, Lark has re-emerged on Seneca with a bigger space (a narrow high-ceiling'd dining room that's lit by 150 sparkling lights), a bigger menu, and a new bar in the mezzanine, Bitter Raw. Some of the tricks up Chef Sundstrom's sleeve include his duck confit w/ spicy greens; pork belly w/ green lentils, chanterelles & grain mustard; and a whole slew of small plates.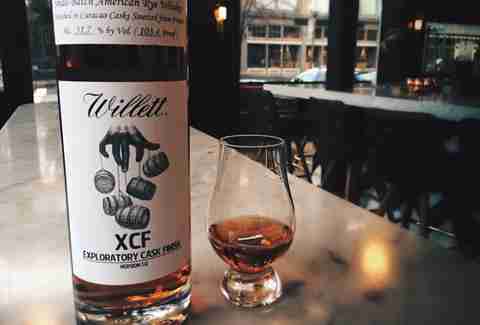 Pioneer Square
Touting signature cocktails galore and lots of small bites, Pioneer Square's latest boozy addition, Good Bar, is brought to you by Roz Edison, Josh Kelly, and Kamala Saxton of Marination Station. The super-stylish spot at the corner of 2nd Ave S and Main was unveiled in late November and, in addition to signature and seasonal cocktails, is serving a can't-miss Painted Hills sloppy joe made w/ stout beer.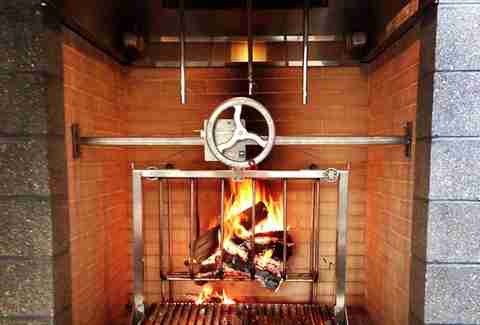 Fremont
Right off Stone Way, and helmed by former Walrus and the Carpenter and The Whale Wins employees, this gorgeous, blue-tiled seafood bar purveyed its first plate of ceviche in early December, and also boasts offerings like grilled octopus and albacore crudo, with cucumber, almonds & Calabrian chili.
Capitol Hill
Helmed by a chef who spent the better part of the last decade in Paris and Shanghai before returning... waitforit!... stateside and settling in Seattle, this dinner-only (for now!) spot is slinging things like Cha Ca La Vong with black cod marinated in turmeric & galangal and served on rice vermicelli with fresh dill, mint & cilantro, as well as mini bánh mì.
Central District
Located right next to Tougo Coffee in the CD, Bannister celebrated its official opening in early November after a soft opening in late October. There's an emphasis on charcuterie, cheese, and oysters, but Bannister also serves beer, wine, and cider. Say hello to your new CD go-to, after all -- who doesn't love a good board of meat, cheese, and crusty bread?
Multiple locations
After test runs at Chuck's Hop Shop in the CD and the Fremont Sunday Market, Wood Shop BBQ will be running a regular weekly route starting this week. Bonus street cred goes to this truck for sourcing a smoker straight from Texas. Keep your eyes peeled for their Facebook post regarding regular times in the new year.
Capitol Hill
After the surprise demise of La Bête, Spaghetti Western filled the cowboy-shaped boots almost immediately. Inspired by the classic films, this L-shaped spot is slinging Americanized versions of Italian classics, which means lots of smoked meats and fish, as well as comfort dishes like lasagna Bolognese and spaghetti a la mac & cheese. Spaghetti Western is open 5pm-11pm Tuesday through Saturday and a weekend brunch is currently in the works.
Sign up here for our daily Seattle email and be the first to get all the food/drink/fun in town.