100,000 square feet of fitness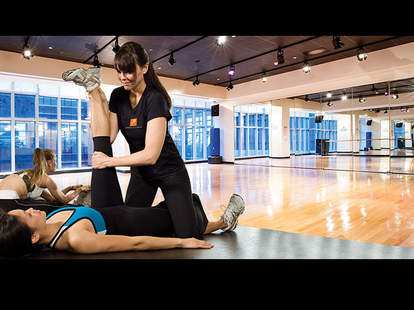 Summer's here, meaning your shirt's coming off, whether at the beach, by the pool, or at your neighbor's slip'n slide. Time to cut that gut at Sports Club/LA in downtown DC.
The club's 100,000 square foot facility offers a full basketball court, yoga + Pilates studios, over 100 weekly classes, spa, swimming pool, four international squash courts, outdoor deck, café and more.
So get there now, because nobody aspires to be the guy at the neighbor's slip'n slide with his shirt on.