A Summer soiree overlooking a ballpark brewery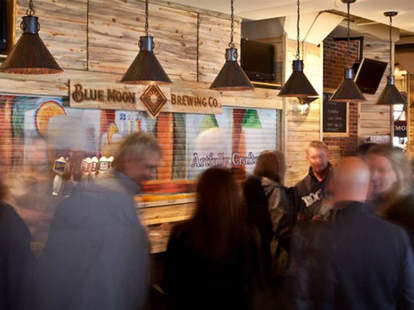 WHAT: Start Summer two months early at the Blue Moon Welcome Back Summer Party… for free.
Hit the Blue Moon Facebook page and RSVP now. They'll be serving up complimentary* Blue Moon Summer Honey Wheat, killer comestibles from an array of food trucks, and a live performance from Denver's own South of France.
WHEN: Friday, April 25th, 6pm – 11pm
WHERE: Corner of 22nd & Blake St (inside Coors Field)
WHY: Because a party overlooking a brewery inside a ballpark is about as awesome as it gets. And only 250 invites are on offer, so reserve your spot early.