Astronauts: even more badass than you imagined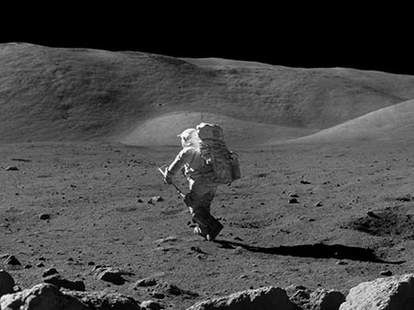 To celebrate the 45th anniversary of the first lunar landing and the awesome science and technology that made it happen, Supercompressor has teamed up with GE on a monumental journey we're calling The Lunar Footprint. Together with the company that designed everything from the Apollo mission's ship-to-satellite transmission system to the hardcore silicone rubber of the moon boot, we'll be unleashing greatness all month, starting NOW.
We're kicking things off with a trio of stories covering just how damn brave the astronauts really were and just how unbelievably awesome their suits were. We're also rolling out a little gem called 11 Things You Didn't Know About the Apollo Missions -- we're talking bizarre psychic experiments NASA didn't exactly authorize, stinky moon rocks, and the real first words mankind uttered on the moon.