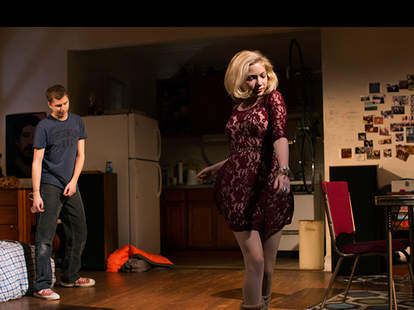 Boring saying: youth is wasted on the young. Not boring idea: watching the young get wasted in a play about youth.
This Is Our Youth is a smash hit set on the Upper West Side in 1982. Take a couple kids — played by Michael Cera & Kieran Culkin — bewildered on the brink of adulthood. Add some totally tubular 80's narcotics, money stolen from the last person you'd ever want to rob, and a girl (played by noted Rookie Mag fashion blogger Tavi Gevinson). Now you've got a story worth wasting a little time on.
Tickets start at just 35 bones, which ain't bad for Broadway. Oh, and Cera has a new, folky album called true that; so go ahead and check that if your Cera-cravings prove insatiable.