This lemonade truck could take you to Miami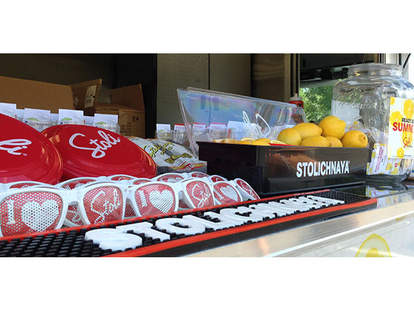 What: Stoli® Vodka is rolling up to summer harder than a pair of clam diggers with a truck serving up lemonade ice pops and handing out Stoli swag. While you're getting that sweet refreshment, sign their petition to extend summer from a mere 93 days to the 100 days it deserves, and you could win two tickets to Miami.
Where: Check their Twitter to see where they're at
When: July 19th, 20th, and 24th
Why: Lemonade is delicious, it's your civic duty to sign this petition, and Miami is awesome.