Appreciate art. Drink pumpkin spice margaritas.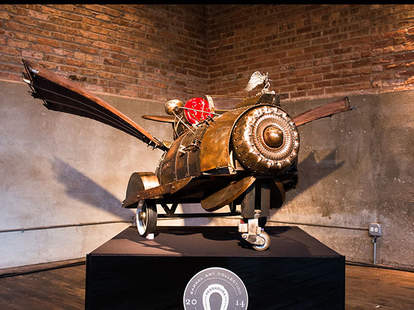 As part of the Tequila Herradura Barrel Art Collection, we got together with Herradura, gave ten Chicago artists honest-to-goodness tequila barrels, and asked them to turn them into masterpieces. To make sure you get to witness these brilliant examples of agave art, they've taken seven of them and placed them in bars all over Chicago and beyond.
Click below to see where to catch the barrels. Every bar will be hosting drink specials as well -- because what's the point of expanding your mind if you can't do it while holding, yes, a pumpkin spice margarita?