Clean apartment. Little Money. Zero judgment.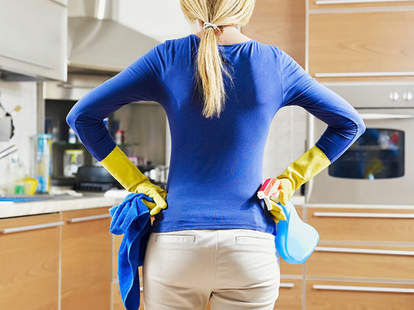 Is your apartment a den of destruction? For just £11, Handybook will send a fully vetted, insured, and equipped house cleaner to your pad for two hours. That's crazy pricing. Like, clinically insane. Better yet? They don't judge.
If you've got rock hard fried rice kernels in your couch cushions, Handybook won't think you're a slob. If your dust bunnies are so terrifying they should be called dust jackalopes, Handybook won't be terrified. If you've clearly been having an affair with a woman who's into that gross thing that people are doing these days, Handybook won't care -- they'll just quietly clean up the evidence so no one will ever have to know that you submitted yourself to such degradation.
For the cost of seeing a 3D movie, you could make your apartment a stunning spectacle of awesomeness. Seems like a deal.
Bonus: the homies at Handybook are so sure you'll love the service that they're throwing in 20% off your next 2 cleanings.