Win a clean apartment for a full year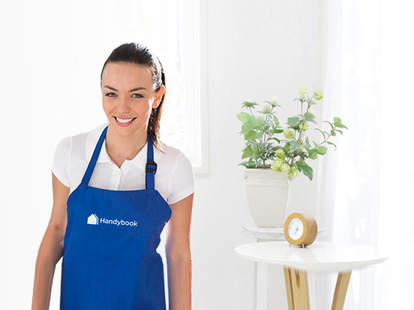 You clean up good. So does Handybook. For just $19, Handybook will send a fully vetted, insured, and equipped house cleaner to your pad for two hours. That's crazy pricing. Like, clinically insane. Better yet? A free year of cleaning! When you schedule your first booking you'll be automatically entered to win a year's worth of free pad purgings too.
If you've got rock hard fried rice kernels in your couch cushions, Handybook won't think you're a slob. If your dust bunnies are so terrifying they should be called dust jackalopes, Handybook won't be terrified. They don't judge – they'll just quietly clean up and make you look even better.
Bonus: the homies at Handybook are so sure you'll love the service that they're throwing in 20% off your next 2 cleanings.