Enter for your chance to throw down with Thrillist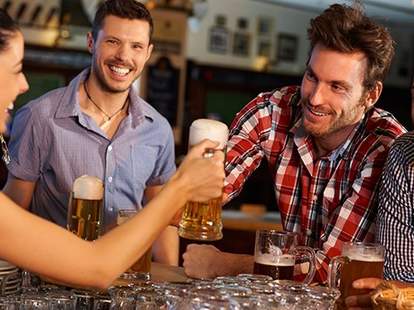 Let's be honest, you don't need any extra incentive to go out. Or do you? We're partnering with LG for #GNIGHTOUT, where one lucky party enthusiast (and their also-lucky friend) will accompany Thrillist for an endlessly surprising, possibly shocking, all-expenses-paid evening as we carouse in all the finest places.
Here's how it'll go down: you, your friend and a group of Thrillist's saltiest editors will start the night with warm-up cocktails before feasting on some seriously fantastic foodstuffs. Then prepare your body for bottles, late night eateries, and more shenanigans. Satisfying your need to post sweet pics, you'll get to document everything using LG's latest, snazziest toys, including the brand new LG G3. Or maybe not everything.