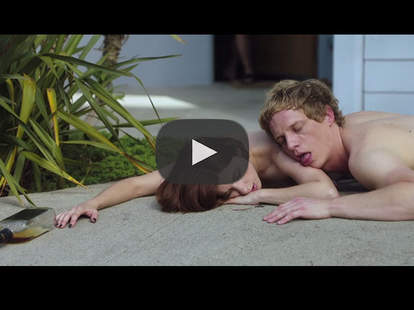 Finding love in a hopeless place is easy. Finding love between two fundamentally self-destructive people? That's the hard part. It also makes for hilarious television in the new FX show You're The Worst. So we're introducing you to this dazzling display of awfulness in three awesome ways:
 
1.) With the premiere right around the corner on July 17th at 10:30pm on FX, the timing is perfect to check out the trailer right here. 
 
2.) We threw an epic Party Against Humanity in Chicago and LA, complete with a custom set of dating-themed Thrillist and FX Cards Against Humanity (don't worry, if you couldn't make the event, you can download the cards right here). 
 
3.) In honor of such a suggestive show, we put together our "worst" pieces of content, complete with a special wedding edition (ugh, conga lines).