How to Look Good Without Really Trying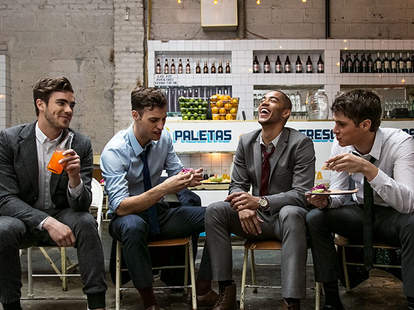 When it comes to style, most guys are willing to learn a few basic rules; after that, they just want someone else to do the work for them. That's exactly what we're about to give you with these two stories:
 
First, a quick primer that'll teach you how you can afford a different suit for every day of the week. No, seriously, this is a very real possibility.
 
Then we examine the lengths our brothers at JackThreads go to in order to line up gear that perfectly complements your casually professional existence -- all so you don't have to go to any lengths at all. Unless you want to scour South Korea for bold trends that magically translate into extremely wearable American menswear, you're going to love this arrangement.