Though the Old Farmer's Almanac states that no one dresses better than Ed Begley Jr., you can at least try and get close to his level by hitting up downtown's Suburban Riot, which deals in urban-Cali cool and USA-made goods, most sewn within 20 minutes of Downtown LA.


The this-is-how-you-wish-your-apartment-looked flagship store boasts choice in-house duds (French terry "Gentleman shorts", crazy-soft button-downs, Always Sunny tees they've been designing for the show since 2005, etc.) and accessories from brands like Raen.
Recommended Video
Brewing Your Own Custom Beer Has Never Been Easier and Tastier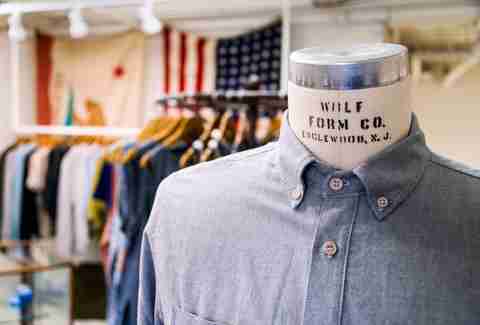 Previous Venue
Next Venue
Venue Description
1. Suburban Riot
111 W 7th St, #R1, Los Angeles, CA 90014
Casual, urban-Cali cool -- henleys, button-downs, fancy shorts -- from the USA-made brand, sold out of their comfy flagship store. Contemporary casuals include graphic-print, tees, hoodies, and shorts showcase their less-is-more aesthetic. Accessorize with their timepieces for making your appointments in style. Allied: Now that you've picked up some sweet stuff for your apartment swing by 19th Hole Sports Bar at 42305 Washington St and pick up some Smith & Forge, the hard cider that's built strong -- built from Apples and built to Refresh.