The all-new Camaro Z/28 has over 200 separate modifications compared to a stock Camaro -- all designed to make it a capable performer on track -- ranging from suspension tweaks, to interior refinements, to over 300lbs in weight reduction via tricks like using ultra-thin rear window glass, special brakes made outta carbon, getting rid of Louie Anderson, and deleting interior sound deadeners. The end result is a car that can corner like a supercar (1.05g of lateral acceleration), while popping out 500hp; check out the slideshow above for a quick tour.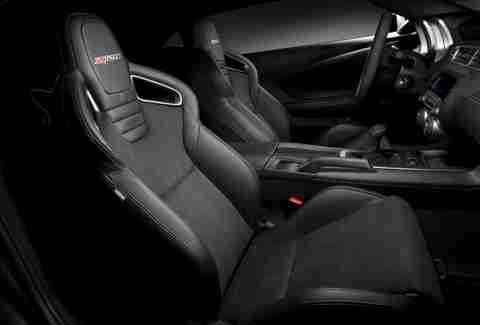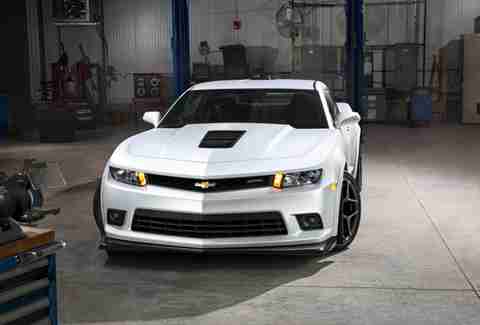 An ultra-thin rear window contributes to the Z/28's curb-weight reduction of nearly 300lbs...
... as do the crazy-high end carbon brakes.
500hp comes via the Z/28's naturally-aspirated, 427c.i.d motor.