Mecum's annual Kissimmee, Florida auction boasts some of the most bad-ass and unusual autos in the world, much less Kissimmee, Florida. Of the 3000 cars and experiments that almost don't look like cars, we've assembled five standouts, some on the pricy end, and some you could actually pull off, though you'd pull them off better with a nice, thick nose-broom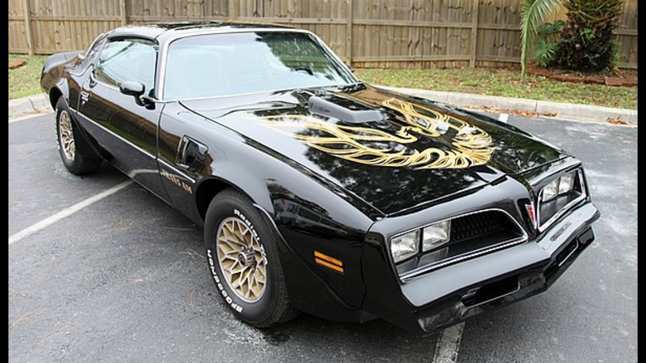 1978 Pontiac Trans Am: Everything you'd care about is original, including -- and this is kind of amazing -- the paint, whose pristine state you can verify by the quality of the reflections of trees and whatnot. This guy's also packing a Bandit 400 CI engine, which wasn't actually called that until the movie's success demanded Pontiac rename it. It could go for up to $65k -- just 15 grand less than Burt Reynolds was paid to haul 400 cases of Coors & Sally Field's baggage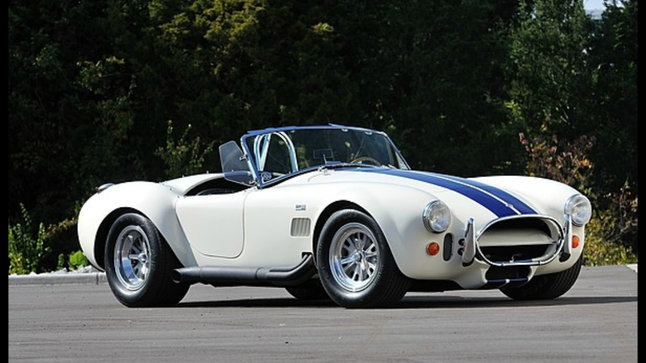 1966 Shelby Cobra 427 Roadster CSX3301: With Carroll Shelby passing away last year, the $700-850k estimate on this American automotive icon might actually be low, especially considering this one wasn't originally sold, but instead shipped straight to Ford Advanced Vehicles in Slough, England for promo work before spending some time in Paris with a "Mr. Franck" and a "Mr. Jean-Pierre Van Den Doorn"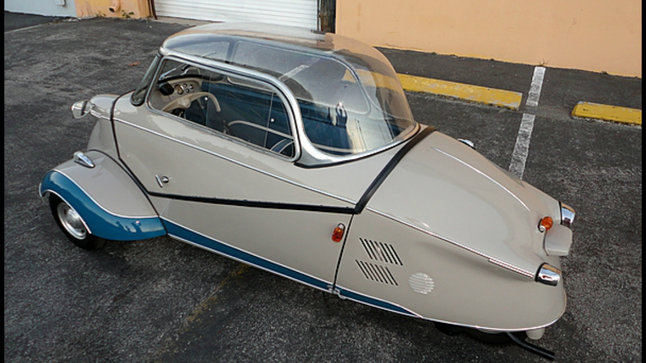 1955 Messerschmidt KR200: From the same company whose fighter planes made WWII much crappier for us, this three-wheel plane/car only weighs 506lbs, and has a steering wheel you push instead of turn. That it stayed in production from '55 to '64 is a testament to the fact that postwar Germany didn't have many options, or factories

1967 Jaguar XKE Series I Convertible: In the Rip Chords' tune "Hey Little Cobra", their Shelby wastes an XKE in a drag race, but the pinnacle of Being British While Driving was good enough for 1960s Austin Powers, and for this particular car's original owner to hold onto it for 40 years

1987 Buick GNX: If you're doing a graduate sociology study parsing the difference between respect and terror, ask this turbo-charged, McLaren Engines-tweaked, six-cylinder beast's owners why it only has 154 miles on its meter. Or buy it, and the answer will become apparent soon enough.