A world-class mixologist's guide to the home bar basics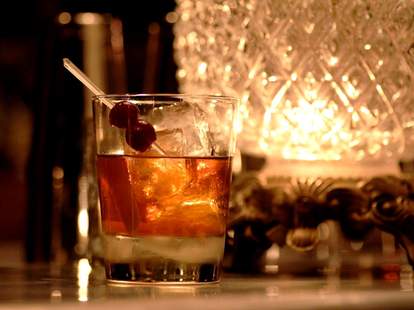 Since you're getting too old for that cupboard with a half-empty bottle of Svedka and hardened margarita salt to pass as your "home bar", we asked renowned drinksmith (and Alton Brown's former chef!) Sother Teague of NYC's bitters tasting room Amor Y Amargo for a list of the eight basic items you'll need to enjoy top-notch tipples without leaving the house.
Shaker tin(s): Either a set of two -- one 28oz and one 18oz -- or just the 28oz and a pint glass. Make sure you go for ones with weighted bottoms; they shake better (!) and last longer.
Bar spoon with a tight spiral: While their purpose may seem obvious, they're not just for stirring. The spiral actually serves a liquid slide of sorts when building a highball: when you pour tonic down it, the carbonation is forced to the bottom of the glass, and integrates components better than simply topping it off would. Also look for ones with single piece construction -- those can also be used to crack ice.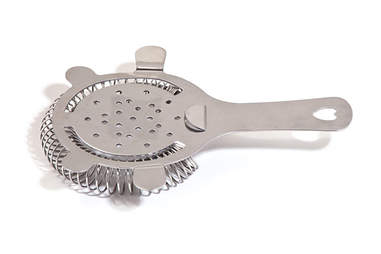 Hawthorne strainer: Not to be confused with miniature colanders made from old copies of The Scarlet Letter, this is the kind with the spring on it.
Ice mold: Not only will your drinks look great, but spheres melt slower than cubed ice, and won't water down whatever you're sipping as quickly.
Julep strainer: Slightly smaller than the Hawthorne, they come in silver, copper, and gold, and should be used when mixing with the stirring glass.
Waiter's wine key: Make sure you go for a classic two-hinged jobber, as much like doors, one-hingers are "worthless".
Yarai glass: These classy spouted beaker-esque "stirring" glasses from Japan are for cocktails that should be, uh... stirred.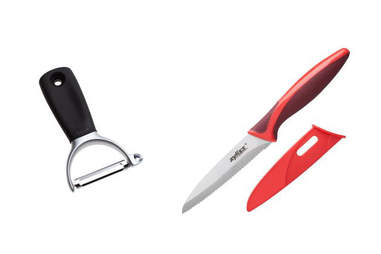 "Y" peeler and serrated paring knife: Keep these handy for garnishes, they'll "do a lot for your arsenal", and in a pinch can be used to ward off grubby booze mooches.