Transform your deadbolt into a super-smart doorman
Eliminating the need to hand off or collect spare keys from visiting friends, housekeepers, dog walkers, or jilted exes who're probably crazy enough to have made dozens of copies anyway, the August Smart Lock's a new secure keyless home entry system that provides access to your pad only to people whose smartphones have been granted swipable access, for as long or as limited a timeframe as you choose.It easily installs atop any existing deadbolt, requires no wiring, operates via Bluetooth independent of Wi-Fi (so there's no risk of downtime), and, if you're particularly lazy/bringing in a bunch of groceries, can be set to auto-unlock when it senses your phone's near.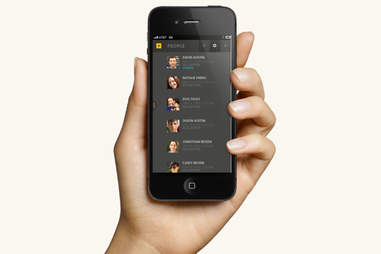 To control access for others, simply use the special phone or web app to add an approved person's phone number and a how long you'd like their "key" to remain active (24/7, a few specific hours every week, just for the weekend, etc). You can even send out party invites with access codes so you won't have to constantly run to the door to let people in.
Plus, should you ever suspect your plumber/electrician/cable man didn't actually show up when they said they would, it logs entry and exit times for every key you give out.