Custom prescription specs and sunnies for under $90
Letting you design custom sunglasses and prescription specs as unique as your cripplingly poor eyesight without emptying your cripplingly meager bank account, Made Eyewear's a just-launched glasses e-tailer where you can build 250K different combos of frame style, lens color, arm type, and laser engraving.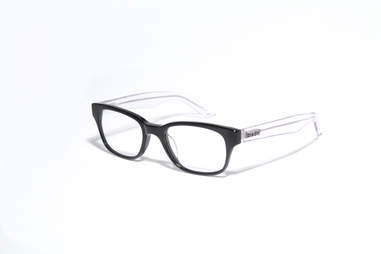 First, you'll pick one of five unisex frames (avail in eight colors apiece), pick a color for each arm (also eight choices), and add optional pre-designed laser-engraved patterns or custom logo/text along the temples.
Next up, lens choice: either go for non-prescrip brown, grey or mirrored sunglass, clear prescription, or sunglass prescrip. Want to get fancy? Opt for progressive ones, or even have them thinned out.
And to ensure that the finished pair looks great on you right out of the box, they utilize special software to try them on virtually via webcam.