Finally own a sea-worthy pirate ship
Been waiting to liquidate your bank account in favor of gold pieces, rubies, and pearls until you had the perfect place to put them? Well, thanks to a crafty dude in St. Louis, now you do: a pirate ship that "looks like a Hollywood set" and is selling for a measly $79k, even though a pirate ship appraiser just valued the sea-worthy, 50-footer at $110k.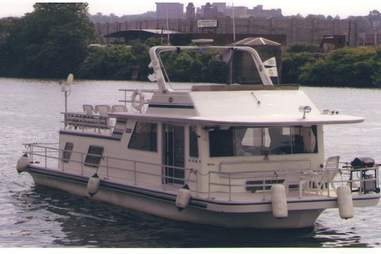 YachtWorld.com
Underneath all that pirate ship sits a 1988 Gibson Houseboat which looks something like this. Even non-Jolly Rogers-ed, those suckers still sell for upwards of $60k, so, really, this pirate ship is an investment.
YachtWorld.com
Here's what the captain's wheel looks like on an '88 Gibson before...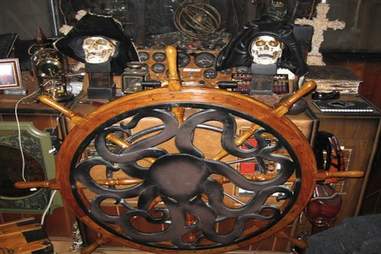 Craigslist.org
... and here's what it looks like on an '88 Gibson Pirate Ship. YAR!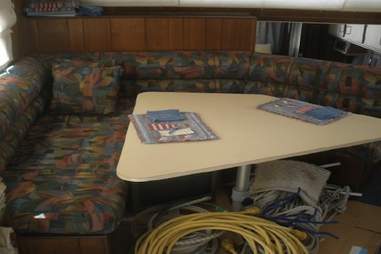 YachtWorld.com
'88 Gibson 50-footers hold up to 30 peeps, plus have two bedrooms and two baths, but its stock lounge will shiver ye timbers.
Craigslist.org
But the pirate ship's lounge is definitely a spot worthy of counting your rubies.