Because not even Spencer's Gifts sells Jenny McCarthy posters anymore, get familiar with the next generation of poster art as showcased at the SXSW edition of Flatstock: a semi-annual convention of graphic artists who's work is equally as impressive as the previously aforementioned graphic art
Dan Grzeca's most impressive offering is the (c)AT-AT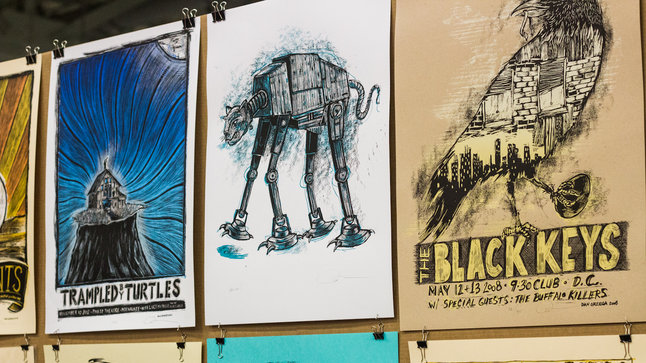 Methane Studio's Nightmare on Elm Street posters are Crave-worthy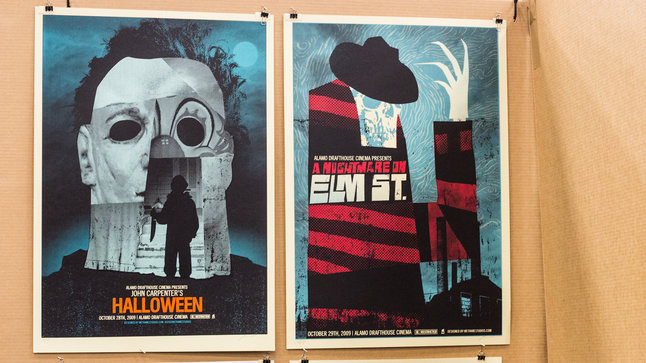 This print from Boss Construction is both eye-catching and mouth-watering

The Stormtrooper Utility Vehicle, by Lil Tuffy

Since a ScarJo poster will make you look like an incredibly undesirable hulk, opt instead for this Avengers print from DKNG

Kentucky-based Mad Pixel earned some local cred with this map of Austin, TX..

... but did not impress the South Austin Museum of Popular Culture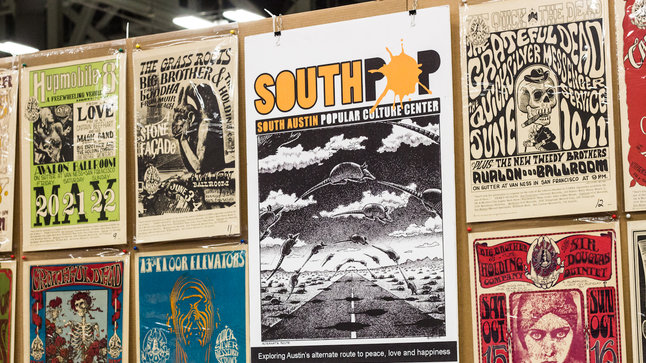 Steady Print Shop Co are living the dream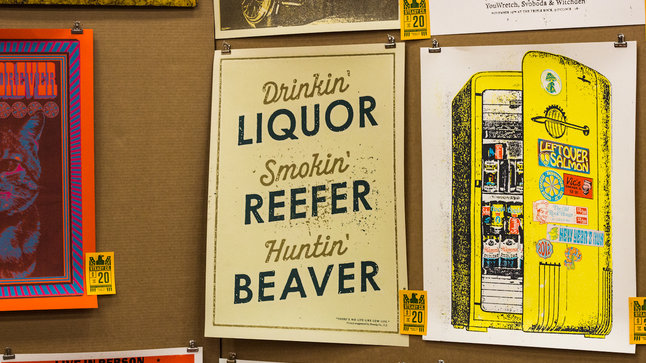 This Mallrats poster from Lure will improve even the most uncomfortable space, like the backseat of a Volkswagen

"Life's too short for lean brisket." - Kollective Fusion. (They also did the migas print at the top of the article!

Kyle Carter's 3D prints wins the Dark Side of the Moon award

Justin Santora's half pipe of broken dreams

The Delicious Design League takes the Chicago city flag and makes a pork-based substitution.