Tech'd-up handlebars that can do everything but steer themselves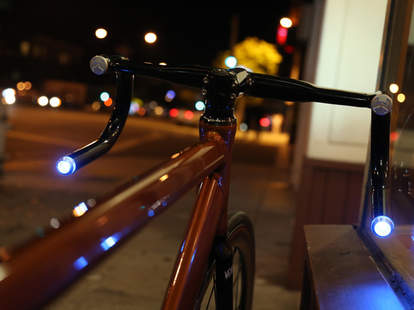 Like adding a spectacularly handy onboard guide to your bike without having to carry that super-helpful OnStar lady on your back, Helios Bars are sleek, tech'd-up sets of handlebars that do everything from light your way at night, to provide turn-by-turn navigation. Plus, they're easily installed onto nearly any two-wheeled whip.Both the Bullhorn and Drop Bar styles come integrated with two sets of rechargeable LEDs, one that serves as the headlight (and shines as bright as a car's), and another built into the bar ends, which function as both turn signals and a color-coded speedometer.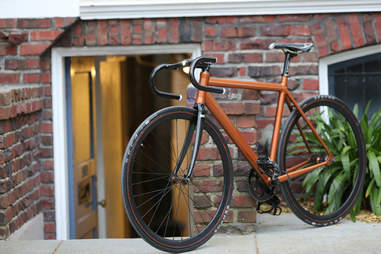 To get the maximum use out of them, though, you'll want to sync with their app (yep, they're also Bluetooth-enabled). Once connected, it can provide turn-by-turn directions anywhere (the appropriate turn signal blinks when one is approaching), and'll even turn on the headlight automatically when it recognizes you're in proximity.
Plus, to help protect your rad new setup from being stolen, they're equipped with a special LoJack-esque system that'll ping you back with its GPS coordinates (and a GMap link) anywhere in the world in less than 30 seconds.