Colognes inspired by masochism and underwater exploration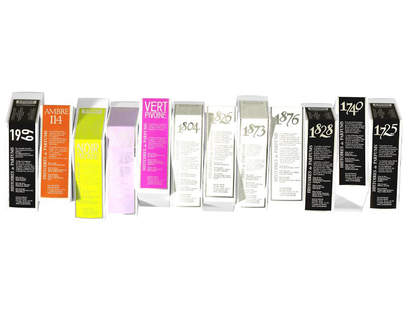 Scents have a way of transporting you through time, whether it be the musk of bygone relatives, vaguely remembered aromas from childhood, or the smell of teen spirit -- man that 16yr-old ghost reeks! Now Histoires de Parfums is prepared to give you a wearable olfactory trip through the past
Envisioned by a dude born in France, raised in Morocco, and schooled in the post-grad olfactory arts program in Versailles (you know, that one everyone talks about), HdP creates scents inspired by famous historical figures -- like the 1725, which references legendary lover Giacomo Girolamo Casanova and smells of citrus, star anise, vanilla, and Spanish Fly sandalwood

Oh, but there's more: the 1740 channels the Marquis de Sade with notes of bergamot, patchouli, cedar, and leather. Yes, leather

Instead of notes of giant squid and death, the 1828 celebrates Jules Verne with grapefruit, nutmeg, and incense

Much like the legendary Summer of Love, the 1969 isn't too particular about singling out one specific individual. It smells like peach, rose, chocolate, and white musk

In addition to those yeared fragrances, they're also peddling the Olympia Music Hall, an orange/ black pepper/ blonde wood scent that channels the famous Parisian venue that hosted the Beatles, the Stones, and Bowie -- acts that were already world-famous when Nirvana was still in utero.