You've been putting your clear gel deodorant on wrong. It's no big deal, these things happen -- according to some guy on the Internet, we've all been peeling bananas incorrectly for thousands of years.
But by doing it wrong, you're not using it to its max potential, and might be experiencing some downsides that don't actually exist when you do it right. We talked to the R&D guys at Gillette to get the official application process for their Clear Gel. Follow these steps, and your 48hrs of freshness will come with zero wet mess.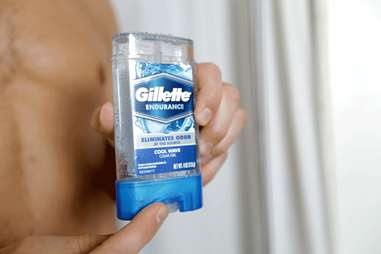 1. Twist twice to push the proper amount of gel above the grate. Note: a "twist" is a finger swipe from left to right, not a full revolution.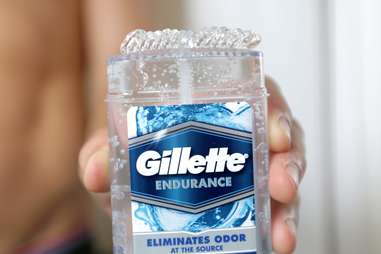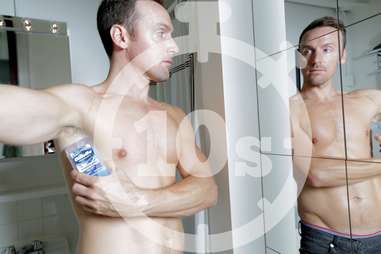 3. Rub the beads into your skin for 10 seconds. That seems like an eternity, but it's important so that the active ingredients can penetrate through hair and into ducts to stop odor/wetness/funkiness before it starts. (Note: other clear deodorants contain waxes that impede this process; this one doesn't.)
4. Wait two minutes to let the gel dry. It doesn't take long. Use the time to knock out another part of your morning routine, like brushing your teeth, which 10 out of 10 dentists say you should spend a few minutes doing anyway.
5. After that, you're ready to go. Yeah boy! Use Gillette Clear Gel, and you'll have two whole days of protection in front of you. You'll be able to confidently get through work, post-work shenanigans, another day of work, and more post-work shenanigans, whether it's drinks with the guys, a destiny-altering date with a girl so awesome you like her even though she's not into sports, or accepting a Nobel prize. Hey, it's no big deal, these things happen.