The seven Kickstarter projects worth your money this month
As crowdfunding campaigns grow more and more popular, it's important to wisely pick and choose the ones worth your money. And because being wise takes a ton a work, we've made it easy for you with this rundown of seven deserving Kickstarter projects. From ingenious boardshorts, to crazy futuristic flying vehicles, give the below ventures a look, and at the end of the month we'll let you know which were successful and which got Kickstopped.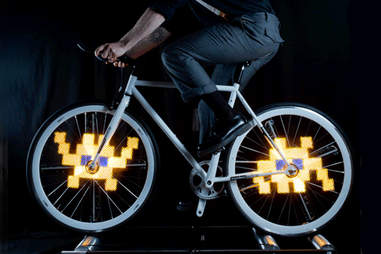 Monkey Light Pro: Made up of four LED bars that attach to each bike wheel, the Monkey Light Pro system plays attention-grabbing animated sequences when you're riding in the dark. It comes pre-loaded with a bunch of unique options (running dogs, Space Invaders, a Mondrian-esque pattern…), but also allows you to upload custom ones, and'll even run for up to 48hrs on a single charge.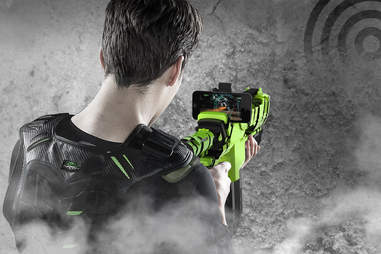 Tek Recon: Like a Nerf duel on steroids, this new first-person shooter game comes with special real trigger-equipped guns that recoil when shot and fire reusable (soft) rounds up to 75ft. The kit includes a mount for using your smartphone as an interactive heads-up display via an app that features live chat and GPS tracking of fellow players on a radar.
Stash Shorts: Never worry about getting your phone, keys, or wallet soaked by a rogue wave/rainstorm/jerk tossing you into the pool with them on you again, because these boardshorts have a special fully waterproof stash pocket with a flat lid that seals on tight like a bottle cap.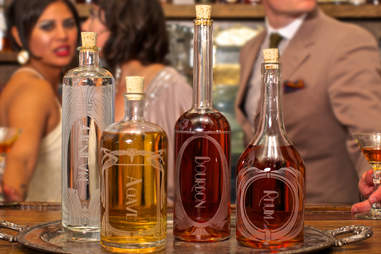 Spirit Life Studios
Reclamation Etchworks: Taking booze bottles donated by various bars in SF, this fledgling operation transforms them into beautifully laser-etched decanter sets, each labeled with a different spirit, a classier way to show off your home bar than constantly refilling that one empty Bulleit bottle with Evan Williams.
B The Flying Car: This car/helicopter hybrid features an RC car with large, rugged wheels designed to cross difficult terrain, which, at the flick of the switch, can cross even bigger obstacles, swiveling flat into four propellers and allowing the rig to take off vertically and fly around. It's even equipped with an HD, on-board video camera.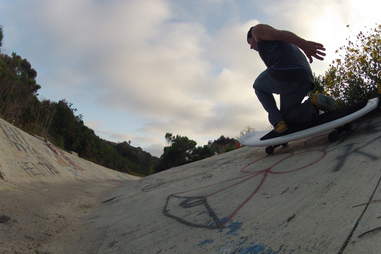 The Waveskate: Perfect for a day on the boardwalk/beach, this durable, amphibious rig swiftly transforms from skateboard to surfboard and back in seconds, and's specially balanced to suit beginners of either sport.
The Mutator: Designed to prevent your iPhone from making a peep even while the ringer's on silent (i.e., alarms, music, videos, certain apps, that loud b*tch Siri...), this low-profile fob sticks into the headphone jack and, when twisted slightly, will completely silence your device.