Live like a tyrant while you protest tyranny in Turkey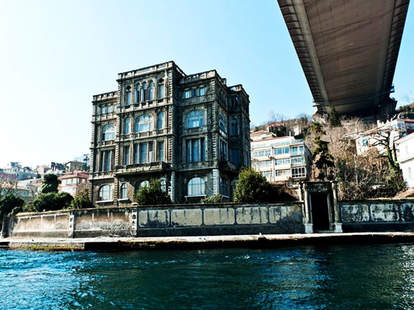 Do you have 115 million bucks burning a hole in your pocket? Have you ever dreamt of living like that guy in the DirecTV commercials with the tiny giraffe? How about moving to Turkey to stand in solidarity with the more than 441 people detained while protesting their government? If you've answered yes to any or all of the above, we've got the ultimate crash pad lined up for you.From Sotheby's: "This remarkable Mansion, located in Baltalimani, RumeliHisari was built in the second half of the 19th century by the famous French architect Alexandre Vallaury for Müsir Zeki Pasha, who was a minister during the ruling of Sultan Abdulhamit II. This approximately 150 year-old, baroque style Mansion is without a doubt one of the most distinguished mansions of the Bosphorus with 5 stories, approximately 3000 m2 interior, 4000 m2 garden and 130 m long pier."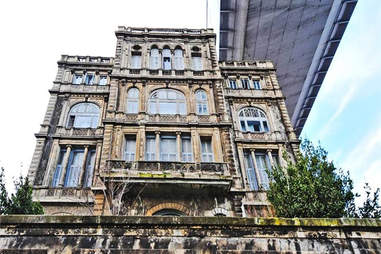 Free Maybach if you can guess how many windows are on this beast.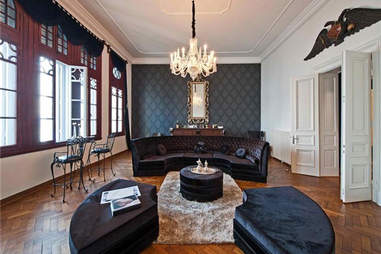 Awkward oligarch furnishings? Check.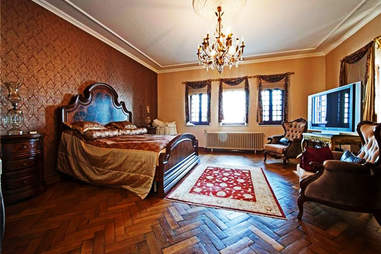 A modest bedroom. Note the herringbone wood floors.
Why don't you have a seat there?
The cat may or may not be included.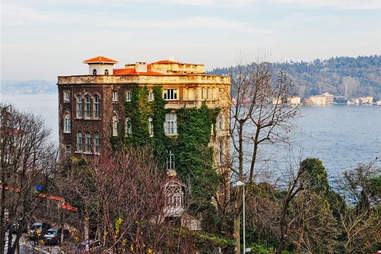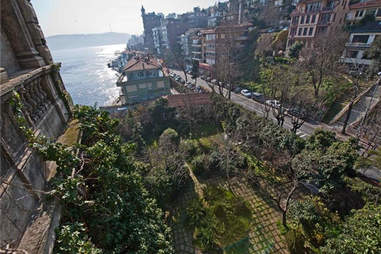 Nothing accents your fortress like a 200yr-old walled garden.
"Under the boardwalk, out of the sun"
It's time to step up your ivy game.