John Daly's favorite couture line is back with a furry vengeance, as Loudmouth Golf launches their limited-edition "Mustache Open" collection. Consisting of men's pants, shorts, and this kick-ass sports jacket...
... the clothing's completely covered in pretty much every style of 'stache that's ever existed, from The Dandy, to The Carney, to something called The Crybaby, which tends to happen when terrifying carnies are about. As for the inspiration, The Mustache Open is actually a real thing, with upcoming tournaments already scheduled, and fantastic participants like the gentleman below.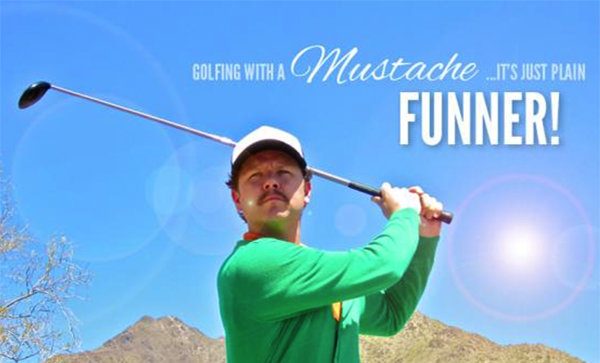 They also have some pretty hot women's mini mustache shorts -- shorts you can get into, if you tell her you're packing a Magnum... mustache, on your pants.