Until now, hover travel was the province of an elite class of sleeveless bayou camo model, but their privileged reign over gliding is coming to an end. Mercier-Jones is the dream of Michael Mercier and somebody Jones to see hovercraftsmanship brought to the masses.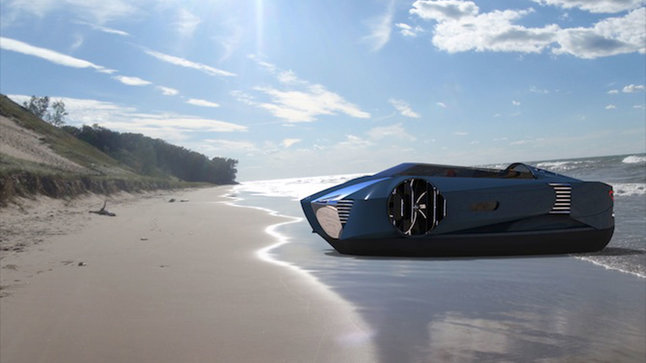 Inspired by sports cars like the Bugatti Veyron, Maserati Gran Turismo, and Audi R8, the Mercier-Jones hovercraft claims a max speed of 80 MPH and a range of 150 miles on each 10-gallon tank of fuel.
Never were we more disappointed in humanity than when the partners missed their $50,000 Indiegogo fundraising target last year by over $45,000. Now, they're simply taking preorders instead, hoping to keep the cost of each unit below $20K. Which, given their history of hitting targets, should put the eventual cost around a quarter million dollars.