Owen & Fred: Premium American-made Man-Gear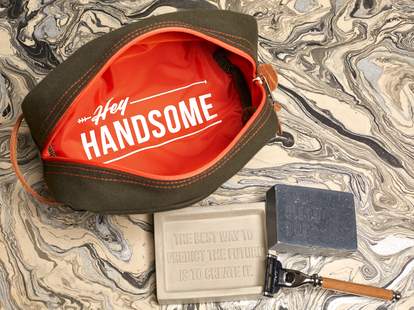 1. Hey Handsome Shaving Kit Bag  2. You Dirty Dog Soap  3. Concrete Soap Dish
You may think comparing other 'Merican things to apple pie is cliché, but we can't be blamed if you don't enjoy the taste of Liberty wrapped in flaky, decadent Crisco pie crusts. Owen & Fred, a made-in-America brand of excellent men's gear, is as awesome as that most patriotic of pies, but substitutes killer looks for delectability. The Brooklyn-based company is helmed by only a handful of people, and was created to satisfy their desire for affordable, high-quality men's products made on our own majestic soil.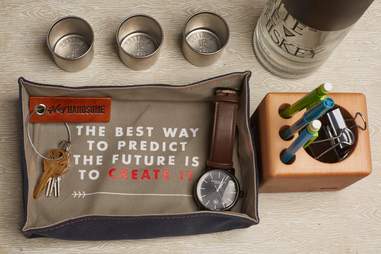 1. Hey Handsome Keychain  2. Accessories Tray
The color-block colorways of their goods bring the right amount of levity to the brand, and inspiring, grin-worthy text emblazoned on many of their products make us feel like the confident, chiseled men we... are. Yeah, are. We dig the "Hey Handsome" shaving kit bags and the plainly honest laundry bag; the wooden razor handles are luxury itself, and luggage tags should always be as rugged as their owner, right? Right.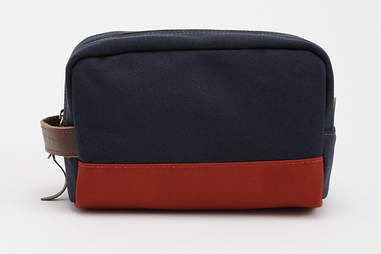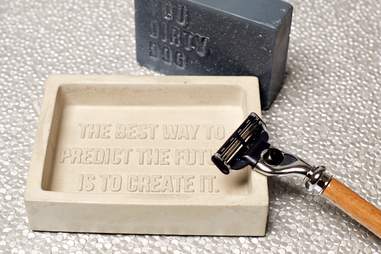 1. Reclaimed Wood Razor Handle  2.You Dirty Dog Soap  3. Concrete Soap Dish
But what we like more is the look and feel of it all — this stuff is very well-made, and it doesn't even come close to breaking the bank. Since great guys deserve awesome stuff, whether they get it as gifts or pick it up themselves, we'll go ahead and say Owen & Fred is damn near everything we could ever want. It may not be apple pie or taste even half as good (we tried it), but Owen & Fred stuff will definitely last a lot longer and look way more natural in your bathroom.