With just the push of a button, the Popcake pancake machine quickly cranks out pancakes onto a conveyer belt in a variety of sizes in only 90 seconds, personally delivering you a true production assembly line of deliciousness.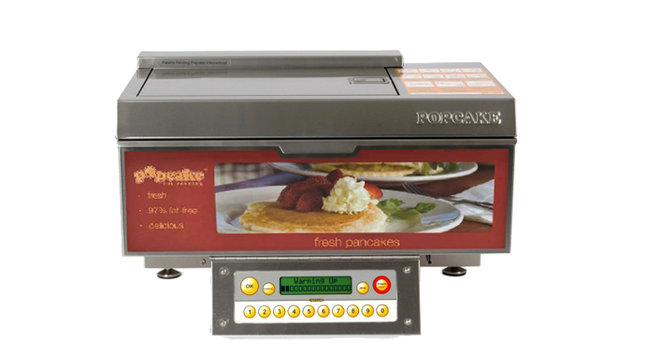 Weighing in at about 50 pounds and standing around 14" tall, the Popcake easily fits on any standard-sized counter.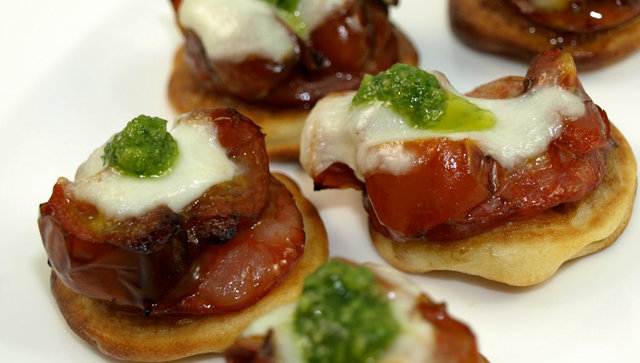 The recipe for Popcake pancakes are 97% fat free, so you can challenge yourself to gobble them up as quickly as they shoot out. And if you ever get tired of pancakes, there are also a whole bunch of different menu suggestions such as Chorizo and Pesto Canapes, Tuna Salad Turnovers, and a Savory Lunch Wrap.