Editors' Picks: Studly premium watches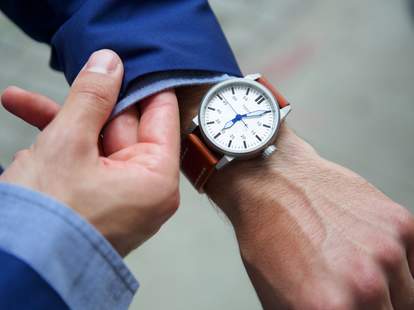 Tsovet SVT-CN38 Watch in Stainless Steel/Brown - $140
The watch you choose to sport says a huge amount about you, broadcasting your style to everyone lucky enough to get a glance at your wrist. These watches are a lot of things: premium, classic, great deals, well-made and stylish, but they won't actually make you studly. See, you're already studly, and it's about time you show it off. We made shopping easy and picked our standout premium watches here, but check the rest after the jump.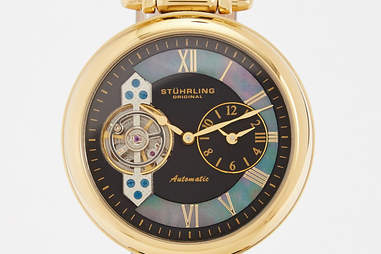 Glamour = mother of pearl inlay and dual timezone functionality.
When the guts of your watch look this good, you'd better show 'em off.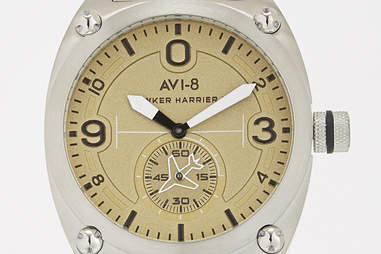 Inspired by a biplane torpedo bomber, this heavy metal timepiece is a direct hit.

Clocks for three time zones and a Gulfstream G4 jet-inspired face - made for globetrotting.
1. Braun Classic Calendar Watch 2. Braun Classic Chronograph Watch
You pay more for a premium watch because they're built better, they look better, and they make you grin a little when you check the time. A great watch looks excellent with a suit, but stands out even more with jeans and a T-shirt. However you wear yours, wear it proudly.
Chocolate - even just the color - goes with everything, and makes everything better.
Your first grade teacher was right. It's what's on the inside that counts.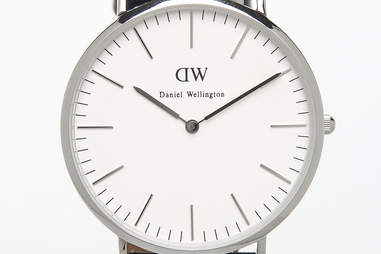 Classic black and silver. Make a big statement with a tux or with jeans.
When your watch has a clock, thermometer, and compass, the world doesn't end when your phone dies.