Anti-IKEA minimalist DIY furniture that'll make it through more than one move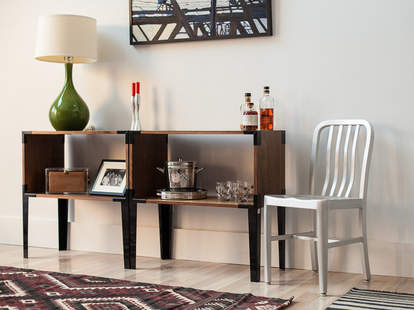 Since spending a Saturday outfitting your pad at a crowded megastore of unpronounceable particle board furniture you're guaranteed to assemble incorrectly isn't even worth the platefuls of meatballs that come with it, there's Soapbox, a new online-only DIY housewares brand producing high-quality, '50s-style pad-pimpage that doesn't "need tools, a foreign language dictionary, three friends, or an engineering degree to put together".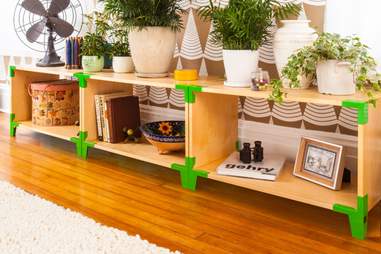 Available in maple, cherry, or walnut-veneered plywood and several colors of galvanized steel hardware (corner brackets, hooks...), the current collection consists mostly of tables and shelving, and comes in a multitude of sizes with various leg heights.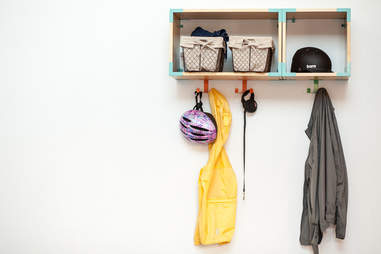 Plus, there's also a series of seven different wall-mountable jobs that can be arranged together to create space-saving storage setups.